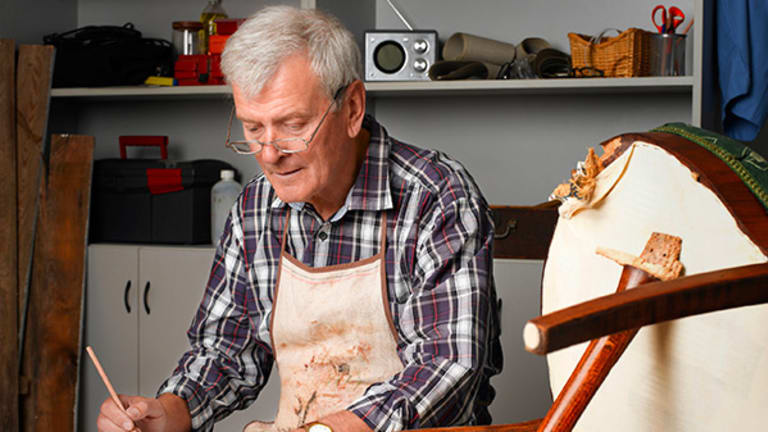 Smallest U.S. Firms Rely on Owner's Credit--And Online Lenders
Companies so small that the owner is the only employee comprise 80% of small U.S. businesses, and they're the most likely to struggle with turning a profit and obtaining credit.
Editor's pick: Originally published Dec. 22.
Measure U.S. businesses by the size of their payrolls, and you'll find that the largest category contains the smallest companies. 
Firms so tiny that the owner is also the only employee account for nearly 80% of all U.S. businesses, and a study by seven regional Federal Reserve banks shows that the group, which numbers about 23 million, is the most likely to struggle both with turning a profit and obtaining credit. 
Typically, such firms are reluctant to seek credit, and the lower their annual revenue, the more likely they are to try fintech lenders, which process online applications with digital algorithms and can make decisions in days instead of weeks.
While the majority of such firms are the primary source of income for their owners, only 35% said they're operating above break-even, according to the study, which surveyed 1,961 owners from Sept. 28 through Nov. 27, 2015. 
The findings, which provide greater clarity on a group of businesses for which comparatively little credit data is available, may prove useful to both President-elect Donald Trump, who's trying to deliver the economic growth he promised on the campaign trail, as well as traditional lenders like Bank of America (BAC) - Get Report and Wells Fargo (WFC) - Get Report as they compete with online creditors like Lending Club (LC) - Get Report .
EXCLUSIVE LOOK INSIDE: Wells Fargo is a holding in Jim Cramer's Action Alerts PLUS charitable trust portfolio. Want to be alerted before Cramer buys or sells the stock? Learn more now.
So-called nonemployer businesses with less than $25,000 in annual sales were nearly twice as likely to seek a loan online as those that garnered $100,000 or more, at rates of 37% and 19%, respectively, according to the New York Fed, one of the regional banks that participated in the study.
Counting all owner-operated businesses that sought credit, the largest group -- 46% -- turned to small banks, while 45% applied at a large bank and 28% made a request online.
Small banks were the most likely to approve at least a portion of the loan the entrepreneurs sought, with 52% granting credit. Not surprisingly, they had the lowest dissatisfaction score, at 39%.
Online lenders approved 45% of requests, and large banks granted only 32% of applications. A larger percentage of customers at both were unhappy with the experience: 55% and 62%, respectively.
That illustrates the challenges and opportunities for the relatively small but rapidly growing online lending industry, which the U.S. Treasury Department estimates has a potential market as high as $1 trillion.
Its total loans to students, consumers and small businesses may reach $90 billion in the next four years, and small business loans grew 58% to $1.9 billion in 2015 alone, Treasury said in a May report. 
The business model used by the industry, which includes firms like Lending Cluband OnDeck (ONDK) - Get Report , has proved sufficiently popular and lucrative that some of the country's biggest lenders are now adapting it for themselves. 
For example, JPMorgan Chase (JPM) - Get Report teamed with OnDeck to provide small-business loans using that firm's application, scoring and approval platform to speed up the process, while Wells Fargo introduced online small-business loans in May that can be processed in less than a day -- almost instantaneously in some cases.
Branded as FastFlex, the San Francisco-based bank's product offers customers with a business checking account a one-year loan of up to $100,000. 
Typically, lenders across the spectrum consider the owner's personal credit history when making loans to a fledgling small business, and with owner-operated firms, the line between business and personal credit becomes even blurrier.
Some 40% of such businesses had outstanding debt, the Fed survey found, and a large number relied on cash infusions from the owner as a primary funding source. Of those who applied for loans, only 29% received the full amount. Those whose requests weren't approved said low credit scores and insufficient collateral were the primary reasons.
"You do tend to see firms that are smaller or just starting rely very much on the personal funds of the owner," Claire Kramer Mills, assistant vice president in outreach and education at the New York Fed, said in a telephone interview.
Many owners, in fact, borrow money on personal credit cards and are reluctant to apply for more because they're worried about repaying the additional debt or don't think they'll be approved.
"When you're talking about the self-employed, you're really talking about the world of personal finance," Mills said.
While the survey was taken more than a year before the U.S. presidential election and doesn't gauge how the outcome might have affected owner sentiment, a separate report from Wells Fargo and Gallup indicates small businesses of a wide range of sizes are more optimistic than at any point since January 2008.
The San Francisco bank's Small Business Index, conducted from Nov. 11 to Nov. 17, relied on telephone interviews with 602 small business owners who had annual revenue up to $20 million in all 50 states. 
About 58% of participants expected revenue to rise at least a little in the next year, up from 48% in a July survey, and 70% believed cash flow would be at least somewhat good. Additionally, 36% of the owners said they were likely to increase hiring, up from 21% in a July survey.
Prior to the Nov. 8 vote, in which real estate mogul Donald Trump upset former Secretary of State Hillary Clinton in the race for president, a survey had shown most owners thought Clinton would win and that either candidate's victory would generate a "meaningful" outcome for business, Mark Vitner, senior economist for Wells Fargo securities, said in a telephone interview.
More than half "said they believed the new president and Congress would produce policies that would be favorable for their business," Vitner said, and the 15 percentage-point jump in hiring plans reflects their enthusiasm.
"Increases like that, you just don't see those very often," Vitner said. "Typically an increase of that magnitude happens early in a recovery; seven and a half years into a recovery is unheard of."