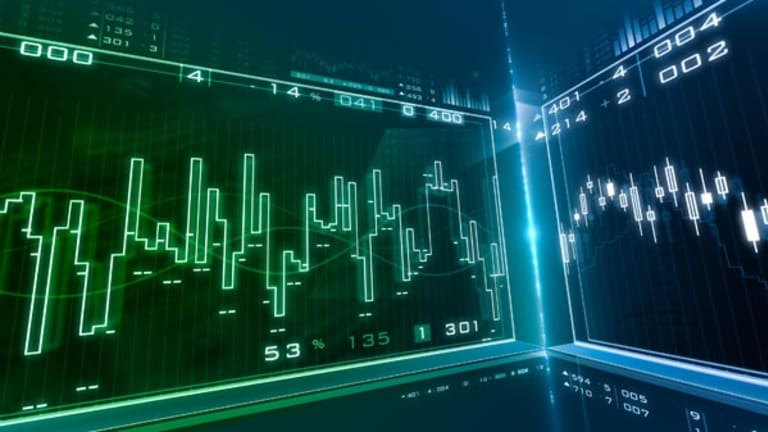 Small Software Security Firms Hack Into Market
Symantec is the biggest player in Internet security, but it also has the most to lose in a highly competitive industry.
BOSTON (TheStreet) -- Hundreds of new computer viruses, worms, Trojan horses and other types of so-called malware crop up every day, threatening to expose private information to hackers and damage expensive computers.
As the Internet continually creeps into our lives -- through
Hewlett-Packard
PCs,
Research in Motion
( RIMM) smart phones to
Apple's
(AAPL) - Get Apple Inc. Report
iPad -- the need for bulletproof security becomes paramount.
Companies like
Symantec
(SYMC) - Get Symantec Corporation Report
,
Check Point Software
(CHKP) - Get Check Point Software Technologies Ltd. Report
,
McAfee
( MFE),
Novell
( NOVL) and
Sourcefire
( FIRE) stand to be beneficiaries of the growth in this market as consumers and businesses begin to see the desperate need to protect their systems against attack. Not all are attractive investments.
Once development costs have been recouped, software companies have small expenses per unit sold -- when
Microsoft
(MSFT) - Get Microsoft Corporation Report
has paid for the newest version of Windows, for example, everything else is gravy. The difficult part is developing and selling the software packages to individuals and businesses. Try as they might, many security-software firms may fail at one or both of those crucial steps. Symantec is the most recognizable name in the industry due to its dominant Norton AntiVirus. At almost twice the market value of its next largest competitor, Check Point, Symantec is the default choice for some investors. But some of the smaller companies in the industry appear to have stronger prospects.
Symantec recently suffered a downgrade based on fears of a major contract loss to McAfee. The contract in question, to Hewlett-Packard, underscores the necessity for strong sales skills in addition to software-design intelligence.
TheStreet.com Ratings'
model rates Check Point and McAfee as "buys," while Sourcefire and Symantec get "holds" and Novell is a "sell."
The main difference between the firms is growth potential. Symantec is the king of the hill trying to fight off several competitors, all of which are trying to gain the top spot in the industry by taking Symantec down a peg.
The highly competitive nature of the industry makes it difficult to remain dominant. Other big companies with financial stability but some room to gain market share eventually become the best investments since they have the ability and resources to grow.
The priority on Internet security will only grow as the world becomes more interconnected and hackers grow in skill and bravado. Look for the smaller players to gain market share and be more attractive investments.
-- Reported by David MacDougall in Boston.
Prior to joining TheStreet.com Ratings, David MacDougall was an analyst at Cambridge Associates, an investment consulting firm, where he worked with private equity and venture capital funds. He graduated cum laude from Northeastern University with a bachelor's degree in finance and is a Level III CFA candidate.