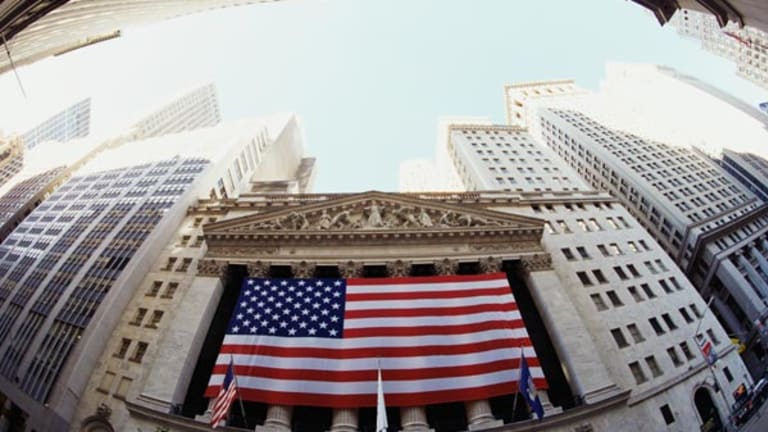 Small-Caps Surge Up to 1,640% in a Year
These eight small-cap stocks, ranked by performance, are poised to extend a rally.
BOSTON (TheStreet) -- Stocks slumped to a three-month low earlier this week on concern about events outside the U.S., notably Greece and China.
Most stocks were battered, regardless of their worthiness. But the
S&P 500 Index
rebounded yesterday. Still, this year has been marked by a seesawing market.
The eight stocks below trounced indices over the past 12 months.
TheStreet.com's
equity model, which evaluates 5,000 stocks, ranks the following in the top 1% for performance. Investors with a tolerance for risk may want to consider buying shares now that the market has gotten cheaper. The stocks are ordered by performance, from worst to best.
8.
Health-care specialist
Continucare
( CNU) advanced
111%
during the past year, but has dropped 6.6% in 2010. Continucare is a provider of outpatient primary care and owns 18 medical centers in Florida. During the past three years, it has increased revenue 22% annually, on average, and boosted profit 56% a year. Its stock is still cheap at a price-to-projected-earnings ratio of 12.
7.
Medical-device seller
Hypertension Diagnostics
(HDII)
increased
411%
in the past year. The Eagan, Minnesota-company sells cardiovascular profiling instruments, which non-invasively measure large and small artery elasticity. Hypertension is a penny stock with a market value of only $7.6 million, but investors are optimistic about its products' potential. It holds $960,000 of cash and no debt, but is unprofitable.
6.
Oil explorer
China North East Petroleum
(NEP)
surged
425%
during the past 12 months and doubled over three months. The low-cost driller's third-quarter profit dropped 18% to $4.1 million, and earnings per share tumbled 29% to 17 cents, hurt by a higher share count. But the company boasts an industry-leading net margin of 28%, which compares favorably to the 7% spread at
Exxon Mobil
(XOM)
.
5. Global Axcess
(GAXC)
, an owner of 4,500 ATMs and DVD kiosks in the U.S., returned
514%
over the past year. Global Axcess hasn't yet "broken the buck" and is currently trading over-the-counter at around 89 cents a share, with a market value of $19 million. During the past three years, Global Axcess has increased profit 31% annually, on average. Considering that growth rate, the stock appears undervalued at a price-to-earnings ratio of 11.
4. Culp
undefined
, a maker of mattress and upholstery fabrics, ascended
563%
during the past year. Culp endured a difficult fiscal 2009, posting losses in its second and third quarters, but then mounted a successful turnaround. It swung to a fiscal second-quarter profit of $2.9 million, or 22 cents a share, from a loss of $41 million, or $3.23, a year earlier. The company's operating margin widened from 3.7% to 7.6%.
3.
High-tech-equipment maker
Veeco Instruments
(VECO)
climbed
578%
in the past 12 months. Veeco designs equipment used by the data storage, semiconductor and wireless industries. It suffered losses in the first half of 2009, but resumed profitability in the third and fourth quarters. The company possesses a liquid balance sheet, with $284 million of cash and $101 million of debt.
2.
Biotech darling
Dendreon
(DNDN)
soared
726%
during the past year as investors placed bets on prostate cancer drug Provenge. Dendreon is consistently unprofitable, but Provenge is in the final stage of Food and Drug Administration approval, with a notification deadline of May 1. If the drug meets criteria, Dendreon plans to commercialize independently in the U.S. It's considering overseas partnerships.
1. Valassis Communications
(VCI)
, a direct-marketing firm, surged
1,640%
during the past year. If you were lucky enough to buy near the 52-week low, you could've turned $1,000 into $22,000 in under 12 months. The Livonia, Michigan-based company recently won a suit against
News Corp.
(NWSA)
, entitling it to $500 million. It swung to a third-quarter profit of $14 million, or 28 cents a share, from a loss of $5.2 million, or 28 cents, a year earlier.
-- Reported by Jake Lynch in Boston.