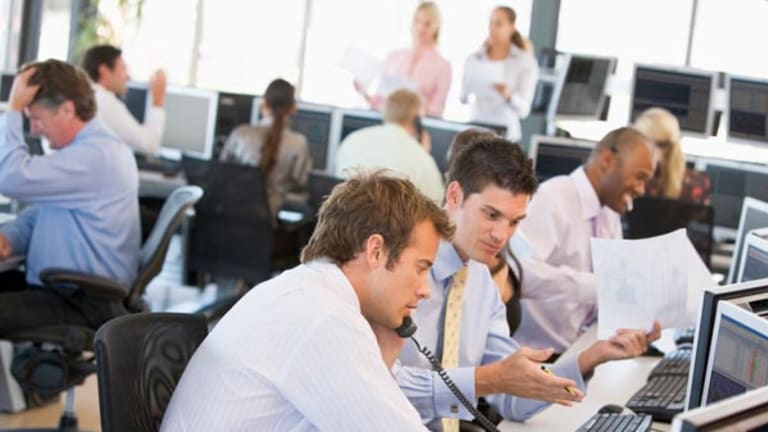 Slim Pickings in Deep Value Land
Value investors have to dig a little deeper and work harder to find gems.
NEW YORK (TheStreet) -- It's been slim pickings in deep value land for quite some time. That means that value investors have to dig a little deeper, and work harder in order to find potential ideas.
While the pursuit of value can be fun and rewarding, it can also get frustrating in an environment such as the one that we are currently experiencing. While the market does appear to be tremendously overvalued at this point, its "rising tide" has lifted many boats, meaning that we cheapskates must turn over many rocks in order to find anything of interest.
No place has this been more evident than in the small deep value subset of net/nets, or companies trading below their net current asset value, a technique developed by Ben Graham. I've written several columns on the subject for
TheStreet
and
RealMoney
over the years, but by way of refresher, net current asset value is calculated by subtracting a company's total liabilities from current assets. If that number is below the company's market cap, it is a net/net. (While Ben Graham would only consider companies trading at less than two-thirds, I've somewhat successfully used this less stringent definition for many years). Keep in mind, while the net/net calculation factors in all liabilities, it places no value on long-term assets; thus providing a margin of safety.
Net/nets are pretty rare these days; in fact at this writing I count just six with market caps greater than $100 million, the fewest in the umpteen years I've been researching and writing on the subject. The "biggest" of the bunch is a somewhat new entry,
Systemax
(SYX)
, primarily a direct marketer of computers, computer supplies, and consumer electronics.
Also see: Expect Another Great Report From Qualcomm Wednesday >>
Like many companies that end up in net/net land, Systemax has had its share of challenges recently, including a 3.7% decline in revenue, and net loss of $8.3 million or 22 cents per share for 2012. This was a $17 stock this time last year, that now sells for half that; operating in a very challenging industry.
If Systemax has anything going for it, that would be the strength of its balance sheet. The company ended 2012 with $151 million, or $4.12 per share in cash, and just $8 million in debt. Systemax also trades at just 0.72 times tangible book value per share. With net current assets of $336 million, and a market cap of $314 million, Systemax currently trades for 0.93 times net current asset value.
SYX Tangible Book Value Per Share
data by
Net/nets sometimes appear to be cheap, but aren't; some may be on their last legs, and ultimately on the way to bankruptcy. In making that determination, balance sheet quality is an important factor. Since current assets are integral to the calculation, they should be scrutinized and evaluated. For instance, you would place a much higher value on cash and short-term investments than on inventory and receivables. While the value of the former two can be known with certainty, inventory must be sold and receivables collected in order for their values to be realized and there are no guarantees there. All else being equal, I'd be more interested in a net/net with ample cash than gobs of inventory.
Also see: Kass: Time Frames and Exposures >>
Systemax is expected to report first quarter earnings on May 6. There are just two analysts covering the stock and the "consensus" is calling for earnings of 5 cents per share. For now, the company is on my radar.
At the time of publication the author held no positions in any of the stocks mentioned.
This article is commentary by an independent contributor, separate from TheStreet's regular news coverage.
Jonathan Heller, CFA, is president of KEJ Financial Advisors, his fee-only financial planning company. Jon spent 17 years at Bloomberg Financial Markets in various roles, from 1989 until 2005. He ran Bloomberg's Equity Fundamental Research Department from 1994 until 1998, when he assumed responsibility for Bloomberg's Equity Data Research Department. In 2001, he joined Bloomberg's Publishing group as senior markets editor and writer for Bloomberg Personal Finance Magazine, and an associate editor and contributor for Bloomberg Markets Magazine. In 2005, he joined SEI Investments as director of investment communications within SEI's Investment Management Unit.
Jon is also the founder of the
, a site dedicated to deep-value investing. He has an undergraduate degree from Grove City College and an MBA from Rider University, where he has also served on the adjunct faculty; he is also a CFA charter holder.