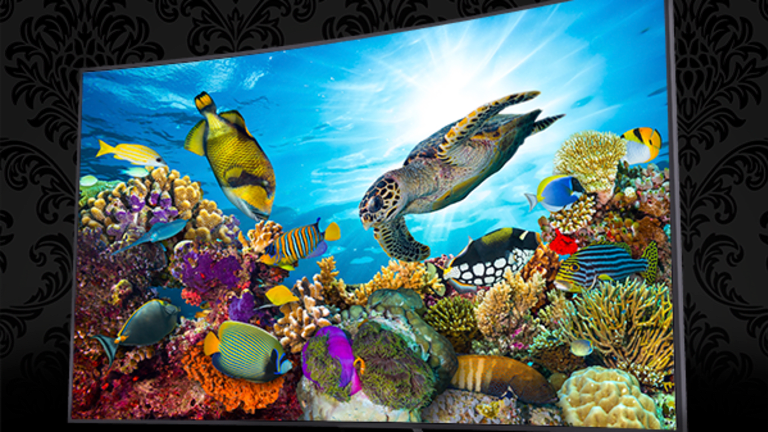 Sky plc (SKYAY) has teamed up with HBO, a Time Warner (TWX) company, on a multi-year production partnership, the biggest pay-TV company in Europe said Thursday alongside its nine month earnings release.
"We have concluded a number of long term rights renewals and are announcing today a major new multi-year co-production deal with HBO, as well as a ground breaking virtual reality experience in partnership with Sir David Attenborough and the Natural History Museum," Sky CEO Jeremy Darroch said in a statement.
Neither Sky nor HBO had provided further details on the $250 million partnership at the time of publication. Sky is already licensed to show HBO shows such as Game of Thrones on its Sky Atlantic channel.
Sky shares edged 0.1% higher in early European trading to 983 pence in London Thursday, but have have lost 1.7% over the past three months.
For the nine months to March 31, Sky saw an 11% increase in revenue to £9.6 billion ($12.3 billion). It added more than 100,000 new customers joined Sky in Q3 and added 769,000 in the last year to 22.4 million customers
The TV and internet provider reported adjusted group Ebitda of £1.5 billion and group operating profit of £1 billion.
Sky said costs only rose £129 million in the period despite absorbing a near £500 million jump in Premier League rights costs.
Sky is in the midst of a possible takeover by 21st Century Fox. The New York-based company made a play for Sky in December when it sought to acquire the 61% of the company that it does not already own.
Fox's offer is for 1,075 pence per share, which represents a 40% premium to the pre-offer price, and has been recommended to investors by the Sky board.
The merger has been approved by EU officials but under investigation by the U.K.'s communication watchdog, Ofcom, and the Competition and Markets Authority.
A major concern is that Fox's takeover will raise issues of U.K. media plurality and concentration. Ofcom is charged with ensuring a diversity of viewpoints across the media - TV, radio, print and online - and preventing any one owner "or voice" having too much influence over public opinion and the political agenda. They will investigate whether having Sky News and a number of newspapers under the same ownership will impact this.
There are also concerns that Fox might not be a "fit and proper" owner of Sky, after News Corporation, then the parent of Fox and Rupert Murdoch's U.K. newspapers, were embroiled in a phone hacking scandal that led to the closure of a newspaper.