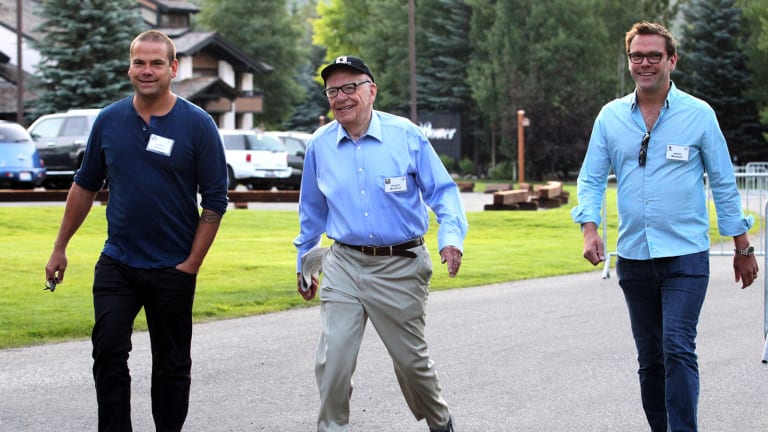 Sky Soars as U.K. Delays Decision on 21st Century Fox Inquiry
U.K. minister says she has not yet had time to consider all responses to her consultation on referring the $15 billion takeover of the satellite broadcaster to the competition regulator.
Sky TV's (SKYAY) share rebounded on Thursday after U.K. culture secretary Karen Bradley said she was not yet in a position to decide whether to send 21st Century Fox's (FOX) - Get Fox Corporation Class B Report £11.7 billion ($15.16 billion) bid for the U.K. satellite broadcaster for a full competition inquiry.
At 1143, London time, Sky was up 0.41% on Wednesday's close at 969.5 pence, after falling to a low earlier in the day of 961.5 pence,
In a statement to Parliament, Bradley said "Given the consultation only closed on Friday, there has not been time to consider all the representations. I am not in a position today to make my final decision on referral."
She did not set a date for a decision and her parliamentary statement, was said to be in response to media speculation she would make her announcement Thursday.
The minister had said on June 29 that she was "minded to refer" the Murdoch-controlled media group's bid for the 61% of Sky it does not already own to the U.K. Competition and Markets Authority for a full investigation. She then said she would seek further evidence before making a decision and asked for responses by July 14.
Her move came after the government's telecommunications watchdog, Ofcom concluded the deal would raise media plurality concerns and identified "a risk of increased influence by members of the Murdoch Family Trust over the UK news agenda and the political process, with its unique presence on radio, television, in print and online."
But earlier this week Murdoch's sons James and Lachlan warned that a delay in the government's decision could impact foreign investment in the U.K.
James Murdoch is the CEO of Fox and Lachlan is the executive chairman.