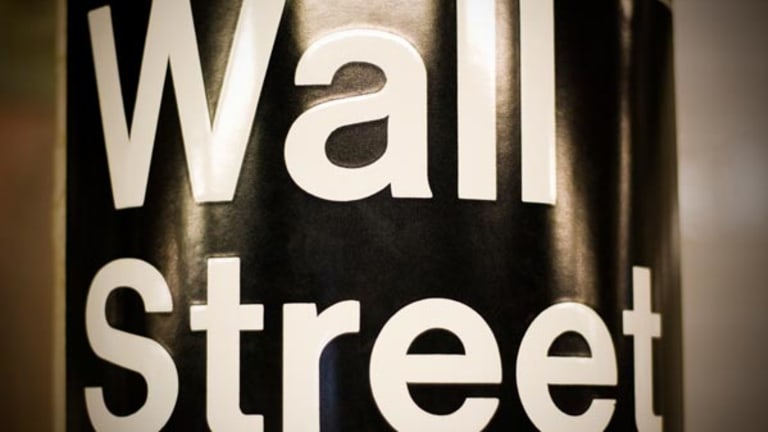 Six Consumer Staples Stocks to Nibble On
TheStreet.com Ratings rates these six food and beverage stocks A- or better.
For more coverage from TheStreet.com Ratings team, check out TheStreet.com Ratings section.
With Monday's
in the
Dow Jones Industrial Average
, the index closed 17.5% above the sub-7900 level it hit on Friday, Oct. 10. Even the London-Interbank Offered Rate, or Libor, has dropped almost a full percentage point to 3.83% from 4.82% over the same 10-day period.
Just because panic appears to be subsiding does not mean the economy misses the rough patch. It just suggests that central banks around the world are providing an environment where businesses will be able to continue to operate based on their own fundamentals.
As investors regain their appetite to nibble on U.S. stocks under the recessionary cloud of a potential decline in third-quarter gross domestic product, here are six stocks in the food and beverage sector that TheStreet.com Ratings stock model awards A- or better buy ratings.
First, at A+,
General Mills
(GIS) - Get Report
is the best-rated company of the bunch. Not only does the stock pay a nice dividend yield of about 2.6% but the company continues to achieve higher levels of revenue and earnings by expanding beyond the mature U.S. market to fast-growing markets in Asia, Europe and Latin America.
Second,
Ralcorp Holdings
(RAH)
is rated A. Fellow analyst Jake Lynch made the
, suggesting that as family budgets shrink, the company's Post cereal brand may be able to increase sales and grab market share.
To give yourself a break from worrying about the economy and earnings season, consider two stocks, both rated A-, that are perfect for football season. Snack on some nuts from
Diamond Foods
(DMND)
and wash them down with a refreshing
Anheuser-Busch
(BUD) - Get Report
beer.
Diamond Foods has low debt and positively trending sales and earnings. For Budweiser, its deal to
with
InBev NV
for $70 cash per share by year-end appears to still be on track. That's about 10% above BUD shares' current price.
Another premiere food products company,
Kellogg
(K) - Get Report
offers a dividend yield of 2.7% and a long history of higher-trending revenue and earnings. The company will report third-quarter earnings on Oct. 29, with an average analyst earnings expectation of 81 cents a share, or about 6% above the third quarter of 2007.
Lastly, the lesser-known
Cal-Maine Foods
(CALM) - Get Report
, rated A-, pays a dividend yield of 2.3% from its business of selling fresh eggs. The shares qualify as undiscovered. Aside from
TheStreet.com
Ratings, there is only one other firm, as listed by
Bloomberg
, that follows Cal-Maine. Plus, the shares are trading at a cheap multiple to earning of just 4.4. That is a massive discount to the market P/E of 19.0 for the
S&P 500
.
Kevin Baker became the senior financial analyst for TSC Ratings upon the August 2006 acquisition of Weiss Ratings by TheStreet.com, covering mutual funds. He joined the Weiss Group in 1997 as a banking and brokerage analyst. In 1999, he created the Weiss Group's first ratings to gauge the level of risk in U.S. equities. Baker received a B.S. degree in management from Rensselaer Polytechnic Institute and an M.B.A. with a finance specialization from Nova Southeastern University.