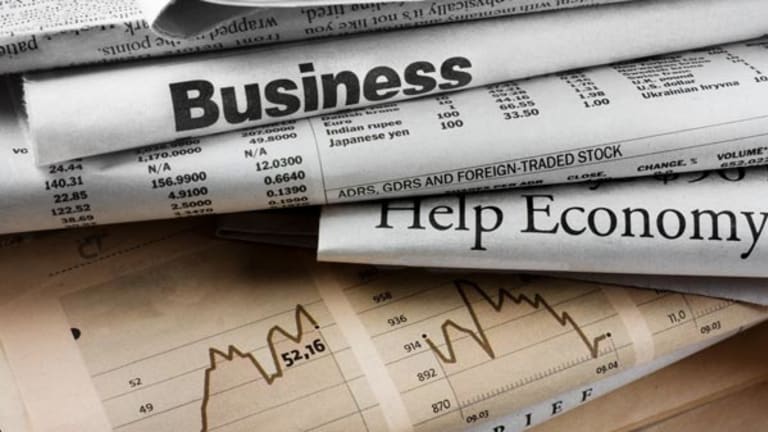 Sirius XM's Risks Far Outweigh Rewards
The company has more than 20 million subscribers, but its stock is expensive and the business model is flawed.
Story updated with Sirius XM's earnings results
BOSTON (
) --
Sirius XM
(SIRI) - Get Sirius XM Holdings, Inc. Report
has a rabid fan and investor base. Its stock has advanced 71% in the past 12 months. But, it remains exceptionally dangerous because of its valuation and business model. The fact remains: Sirius XM Radio profits by selling an otherwise free service -- radio -- at a premium price. Although Sirius's subscription trend and technical momentum are strong, it may be wise to abandon this stock for safer pastures.
Sirius XM has more than 135 commercial-free music and talk stations and, now, more than 20 million subscribers, an impressive number. During 2010, the subscriber base grew 8%, sales advanced 14% and EBITDA, or earnings before interest, taxes, depreciation and amortization, jumped 35% as expenses were trimmed and sales grew. The fundamental progress at Sirius XM is undeniable. Its fourth-quarter operating margin widened from 13% to 18%. The cash balance jumped 53% to $587 million. But Sirius's quick ratio, a liquidity measure, remained poor at 0.3 and its debt-to-equity ratio, at more than 15, indicates excessive leverage. Risks abound.
Yet, Sirius continues to attract shareholders. Its stock, among the best-performing U.S. mid-caps of 2010, with a 173% return, is now expensive. Sirius trades at a forward-earnings multiple of 40 and a book-value multiple of 48, respective premiums of 59% and 1,160% to cable-and-satellite industry averages. For a company that hasn't yet demonstrated sustainable profitability, these premiums are a red flag. Sirius suffered an accumulated GAAP loss of $2.14 a share in 2008 and 15 cents in 2009. It broke even in fiscal 2010, but shareholders' equity climbed into positive territory as the float inched up 1.2%. During the fourth quarter, Sirius suffered an $81 million GAAP net loss, hurt by restructuring charges.
When dismissing one-time items, Sirius posted an adjusted fourth-quarter profit of 1 cent per share. But, its stock tumbled 7.9% in reaction to the report, released Feb. 15. It has since recovered, rising 22% in four weeks. Today, Sirius posted a per-share profit of a penny on revenue of $724 million, matching earnings expectations, but missing sales consensus.
The EBITDA and GAAP profit forecast have both been revised downward in the past four weeks, indicating an uptick in pessimism ahead of earnings. Given the current news-flow risks facing Sirius, it may be wise to avoid its stock until transparency prevails, following earnings.
Citadel
believes the stock is fully valued. Ranking Sirius "neutral" with a $2 target, Citadel delineated the major risks facing the company in its latest research note. First, a lawsuit filed by headline attraction Howard Stern could potentially crimp full-year earnings by a significant 4 cents a share, a worst-case scenario. For a company barely breaking even, that 4-cent charge could easily make the difference between a profitable and unprofitable fiscal 2011. Another significant risk is a slowdown in U.S. auto sales. Sirius derives a significant portion of gross subscriber additions from new-car buyers who opt for a free-service trial and are won over. A dip in auto sales would adversely affect Sirius' subscription adds and its stock price.
Another major risk is unforeseen satellite damage. Although Sirius' satellites are relatively new, unexpected injury would materially affect its service and require sizable capital expenditures from an already levered-to-the-hilt company. Although the demand for service, with a recent expansion into Hawaii and Alaska, and new services offered through the Internet, as well as smart-phone and tablet devices, has solid upside, cash flow is tenuous. Free cash flow, or cash flow minus capital expenditures, hit $210 million in fiscal 2010, but there are many risks to the $300 million forecasted for 2011. To begin with, what if the satellite radio market is saturated?
Although Sirius XM does boast some high-quality content, with agreements to broadcast NFL and NCAA men's college basketball games, for example, such broadcasts are also available on terrestrial stations for the ultra-low price of zero. How many people are willing to pay for the product? Conversion rates of promotional subscriptions, such as those coming from new auto sales, are notably high, around 40%. So when car buyers have free trials, a sizable portion likes the service enough to pay for it. With pent-up auto demand, resulting from the recession, this is certainly a positive for Sirius XM and may buoy its stock price.
ARPU, or average revenue per user, is growing steadily and the acquisition cost per customer is declining, another encouraging metric. But, the exorbitant valuation, with an enterprise-value-to-EBITDA ratio of 13, and unusual company risks should deter investors from buying the stock. Add price oversight by the Federal Communications Commission, the risk of one day losing Howard Stern and budding competition from free streaming services such as
Pandora
and
Last.fm
and you have even more headwinds, delegitimizing the bullish thesis.
-- Written by Jake Lynch in Boston.
RELATED STORIES:
10 Best-Performing S&P 500 Stocks of 2011
10 Bad Investment Ideas You Need to Rethink
Disclosure: TheStreet's editorial policy prohibits staff editors, reporters and analysts from holding positions in any individual stocks.