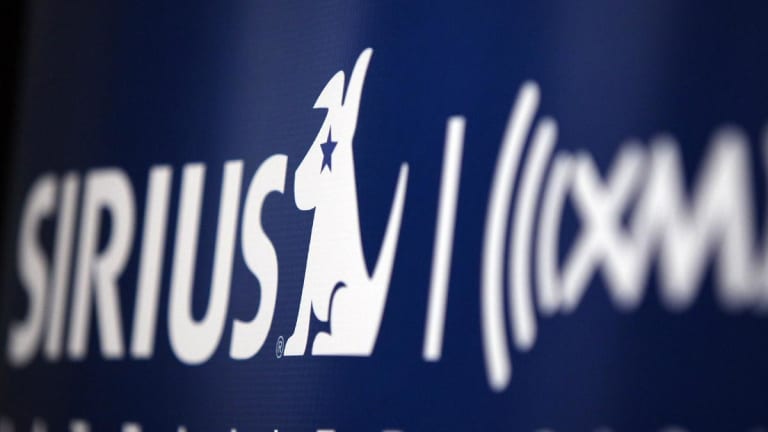 Sirius XM Is Carving Out a Bottom in January
Sirius XM is getting hammered following guidance, but long term, this stock looks ready to surge.
U.S. markets are on track to post four straight positive sessions Wednesday, as bulls stand their ground in early 2019 following December's selloff.
That's why it's a little ironic that Sirius XM Holdings Inc. (SIRI) - Get Report , a stock that's being swatted lower this afternoon, might be one of the best-positioned stocks for upside as the broader market rebounds.
Sirius XM closed down Wednesday 4.57% at $6.06, dropping after announcing year-end subscriber numbers and updating 2019 guidance. The results were strong overall, with Sirius XM hitting 34 million subscribers and topping its own self-pay subscriber expectations by approximately 40%.
Despite overall positive guidance (excluding the pending acquisition of Pandora Media (P) , expected to close this quarter), Mr. Market doesn't seem impressed based on the market reaction to the release.
Longer term, though, Sirius looks like it's carving out a bottom this January. To figure out how to trade it, we're turning to the chart for a technical look.
2018 was a challenging year for Sirius XM. Shares spent much of the second half of the year in selloff mode, making lows in late October and late December. What's notable is the fact that Sirius XM's relative strength shifted when those lows were put into place; since the broader market started correcting at the beginning of October, this stock has actually been outperforming.
The pair of swing lows in Sirius XM set shares up for a pretty textbook example of a double bottom pattern, a bullish reversal setup that looks just like it sounds. The buy signal comes on a push through the resistance level that separates that pair of lows.
For Sirius XM, that's right at the $6.40 price level, a line in the sand that's acted like resistance for shares since the final days of September. The fact that Sirius XM has been challenged to catch a bid above $6.40 adds some extra significance to shares when they do manage to break out above that price level.
Meanwhile, the possibility that buying pressure is building in Sirius is confirmed in part by a bullish divergence in momentum, which has managed to put in higher lows as price re-tested its prior low-water mark down around $5.50 back in December.
If shares can break through $6.40, it makes sense to be a buyer in Sirius XM. If and when that happens, consider a protective stop on the other side of the 50-day moving average.
This article is commentary by an independent contributor. At the time of publication, the author held no positions in the stocks mentioned.