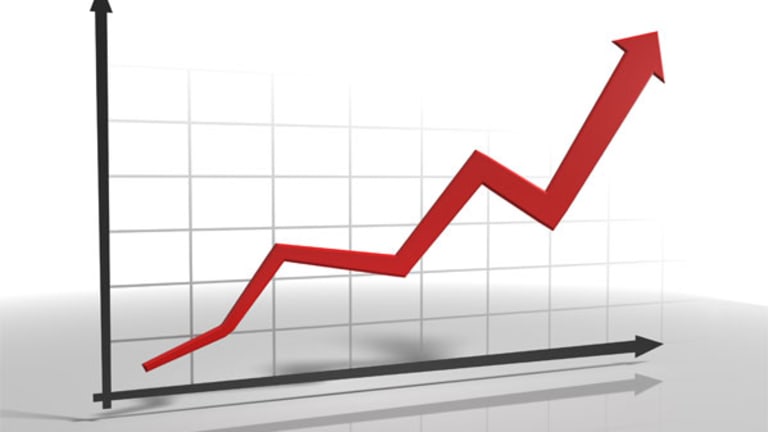 Sino-Forest Files Bankruptcy, Sues Muddy Waters for $4B (Update 1)
Chinese timber company Sino-Forest has filed for bankrutpcy, carrying over $2 billion in debt.
Updated with added data and commentary throughout.
NEW YORK (
) --
Sino-Forest
(SNOFF)
will file for bankruptcy and said that it has reached an agreement with a committee of bondholders for a sale of the company, or a restructuring that would put the company's assets in the hands of its creditors.
The Chinese forestry giant once traded on the
Toronto Stock Exchange
said that allegations of fraudulent accounting practices of its timber assets by hedge fund
Muddy Waters Research
were "defamatory." After those allegations surfaced in 2011, Sino-Forest shares plummeted, amid internal and regulatory investigations into the company's finances.
Friday's bankruptcy plan signals that Sino-Forest will continue to actively fight fraud claims, as investors take control of the company and look for the least loss-making exit.
As Sino-Forest pursues third party sale efforts or a transfer of its assets to investors in bankruptcy courts, the company will also look to litigate claims of defamation on its collapse. Sino-Forest said that it is seeking damages of $4 billion from Muddy Waters and its head Carson Block, in addition to the recovery of profits that the investment firm made in shorting the company's shares.
"This is yet another indication of what we have said all along, that Sino-Forest's management has committed a massive fraud and has deceived its shareholders and creditors," Muddy Waters said in a statement. "If the company were really generating close to $2 billion in operating cash flow, it would not have had to file for a court supervised restructuring with its creditors."
"We believe the full value of our assets will only be achieved if we are able to continue operating the business, and repair and preserve relationships with our customers and suppliers...
The restructuring process is the best method to secure our future and will allow the time and stability required to normalize operations following the allegations made against the Company by Muddy Waters," said Judson Martin, Sino-Forest's Chief Executive in a Friday statement.
Hong Kong and Mississauga, Ontario-based Sino-Forest has hired restructuring specialist
Houlihan Lokey
to solicit third party offers for all of the company's timber assets. Meanwhile, the company also said it will be working with a creditor committee on a potential transfer of assets to its debt holders. According to Sino-Forest, that committee represents roughly 40% of the company's outstanding debt, which totals roughly $2 billion, with other creditors able to join the group until May 15.
In the company's sale and litigation efforts, Sino-Forest said that it would use the first $1.8 billion raised from sales and up to 15% in excess sale proceeds to repay creditors. It also said that 100% of any money received in litigation or settlements with Muddy Waters will be paid to the creditor committee.
The Sino-Forest's largest creditors include
Odyssey Reinsurance
,
Pioneer Investment Management
and
Fidelity Investments
, according to regulatory filings compiled by
Bloomberg
.
On June 2, Muddy Waters published a report stating that through various subsidiaries and joint-ventures, the company had overstated its revenue and assets. The report alleged that Sino-Forest's fraudulent practices started in 1995 and it made comparisons to the Ponzi scheme run by Bernard Madoff. At the time of Muddy Waters' allegations, Sino-Forest shares traded at roughly $18, giving the company a market cap above $4 billion.
After fraud allegations surfaced, hedge fund
Paulson & Co.
liquidated all of its 14.13% stake in Sino-Forest, th fund near half billion dollar loss and a string of subsequent investor lawsuits. Overall, Sino-Forest's share collapse cost stock investors over $3 billion.
Sino-Forest's co-founder and Chief Executive Allen Chan stepped down from the company in August, amid fraud allegations and a suspension of share trading in the company on the Toronto Stock Exchange.
The
Royal Canadian Mounted Police
opened an investigation into Sino-Forest in November after shares in the company. At one point, Sino-Forest had a market value of $6 billion, making the Canadian fraud investigation one of the largest in the country's history.
In December, Sino-Forest missed an interest payment on a convertible bond due in 2016 and, shortly thereafter, agreed to a waiver with its bondholders that ceded some control of the company's assets, in addition to leading to the appointment of new directors and executives.
After an eight month investigation by an independent committee, Sino-Forest said in January that it wouldn't be able to disprove some of Muddy Waters allegations because key information may not exist or be retrievable.
Sino-Forest continues to be subject to a "cease trade" order from the Ontario Securities Commission, prohibiting the trading of its shares.
--
Written by Antoine Gara in New York