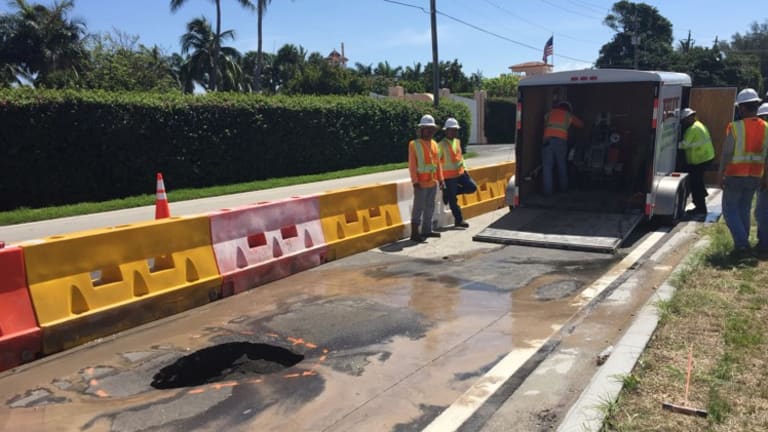 Sinkhole Forms in Front of Trump's Florida Retreat Mar-a-Lago
A 4 ft by 4 ft hole appeared near a water main in front of the property.
A 4 ft by 4 ft. sinkhole appeared near a water main in front of President Trump's Florida getaway Mar-a-Lago on Monday. Utility crews from West Palm Beach were working on the hole and were expected to do some exploratory excavations in the area, according to reports. 
President Trump is currently in Israel as part of his first trip outside of the U.S. since becoming President. The town of Palm Beach issued a travel warning following the appearance of the sink hole.
Comments on social media began pouring in following news of the development. 
Over on Real Money Jim Cramer give advice to investors looking at how to play the Trump Trade. Get his insights or analysis with a free trial subscription to Real Money.