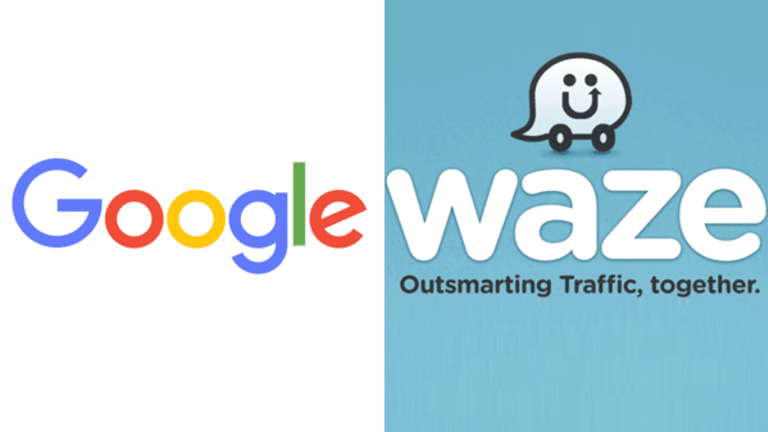 Simple Arithmetic Is Why Google Will Take On Uber in Ride-Sharing
Ride-sharing companies are moving into driverless technology, motivated by the economics of selling rides vs. vehicles.
Uber and other ride-sharing services are accelerating the auto industry's push toward self-driving technology, motivated by the extremely attractive economics of selling rides as opposed to selling automobiles.
The San Francisco-based ride-sharing startup, with an implicit market capitalization of $68 billion, will soon face competition -- perhaps collegial, perhaps not -- from Alphabet's (GOOG) - Get Free Report Google subsidiary. Google, which has announced its intention to create self-driving technology, soon will be piloting its own version of ride-sharing in the Bay Area, as reported by The Wall Street Journal.
Earlier this month, Uber announced a joint venture with Volvo to offer a self-driving ride service in Pittsburgh. In early 2015, Uber arrived in Pittsburgh to collaborate with robotics specialists at Carnegie-Mellon University and eventually hired 40 of them for a new Uber laboratory in that city.
What attracts Uber, Google, General Motors and others is some very simple and compelling arithmetic. Today in the U.S., the average cost of operating a car, including vehicle, maintenance, insurance and fuel, is about 75 cents a mile. Add to that sum the implicit value of the driver's time, calculated using the average adult wage and the total cost of operating a vehicle rises to about $1.75 a mile.
Since cars are parked more than 90% of the time, their utilization rate is quite low. Assuming that a driverless car was able to arrive reliably every time a passenger summoned a ride -- and then proceeded to the next customer -- utilization would skyrocket.
Even assuming that cars would need maintenance more often and wear out faster, vehicle cost per mile could drop to 25 cents to 40 cents per mile. Driver cost, of course, falls to zero. With 3 trillion miles driven annually in the U.S., cost savings could reach $4 trillion, the potential sum up for grabs by whoever or whatever owns the cars and sells the rides.
For investors, the choice might be simple: Invest in companies that sell rides, possibly at extremely high profit margins, or in capital-intensive companies that build self-driving cars, at dramatically lower margins.
Google said way back in 2010 that its interest in driverless technology was motivated by the social benefit of reducing auto accidents. I believed Google and still do. But that was then. Over the past six years, Google has forced the auto industry to wake up and understand the collateral benefits of the self-driving business, which may include fat profits.
Under the Google plan, which is related to car pooling, commuters would use their Waze app to connect with drivers headed in the same direction. The drivers could collect a small fee, supposedly less than hiring an Uber or a taxi. The idea sounds like a clever way for Google to market test a new flavor of digital sharing technology and also signal to Uber that $4 trillion is a juicy prize for which it is willing to fight.
Doron Levin is the host of "In the Driver Seat," broadcast on SiriusXM Insight 121, Saturday at noon, encore Sunday at 9 a.m.
This article is commentary by an independent contributor. At the time of publication, the author held no positions in the stocks mentioned.