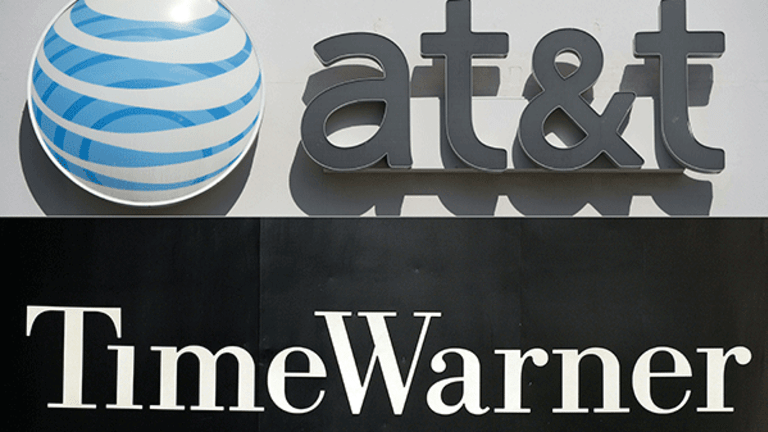 Should You Still Buy AT&T As It Reaches New Highs?
The competitive telecom space is home to some great income opportunities.
The competitive telecom space is home to some great income opportunities.
The share price of dividend aristocrat and telecom giant AT&T (T) - Get Report recently broke through its 16-year high.
And naturally, many investors are pondering the question - is it time to sell shares in this more than $260 billion enterprise?
The company's stock, which was trading around $42 on Tuesday, has gained close to 10% over the last 12 months but still maintains an attractive dividend yield of 4.6%, or $1.96 per share annually.
That yield is backed by over three decades of dividend growth, which earns it the title of dividend aristocrat. Having said that, one must remember that these numbers aren't unique for the industry - Verizon (VZ) - Get Report offers the same 4.6% yield at a more comfortable payout ratio of 60% versus 66% for AT&T. A company's payout ratio is the percentage of its net income that it pays out as dividends.
Next up, we'll look at valuations.
Dallas-based AT&T is admittedly more expensive than its competitors. Its forward price-to-earnings of 14.06 times is at a premium to Verizon's 12.76 times and CenturyLink's (CTL) - Get Report11.48 times.
Also, AT&T's investors must evaluate competitive intensity. There's been a heated price and features war among the major U.S. telecom players, which prompted Moody's to lower its outlook for the entire sector to 'negative' from 'stable.'
And given that long-term revenue growth might be impeded by consumers' expectations for unlimited smartphone data plans, the company's massive scale might be a disadvantage. Also, if cable firms like Charter (CHTR) - Get Report and Comcast (CMCSA) - Get Report enter the carrier market, complexities could deepen.
Lastly, the Time Warner (TWX) acquisition presents its own set of challenges. Integration, plus the possibility of having paid too much with the need to deliver results of profit growth, leaves a lot of room for uncertainty.
AT&T has yet to discuss a definitive strategy to counter the saturation risk in the U.S. telecom market. Its content plan hinges on expanding the number of features of its services, but relentless competition could affect even the largest and most powerful player in the telecoms space. Despite that, AT&T is the telecom giant most likely to succeed.
---
As we've explained AT&T is still an excellent income opportunity. If you're looking for other income opportunities we know another way you can add a steady stream of dividend income every month... and it's practically guaranteed by the IRS. The company signing the checks might not be one that you've heard of. However, Silicon Valley's top CEOs - think Mark Zuckerberg and Larry Page - know that its product is invaluable.Click here for the full story.
The author is an independent contributor who at the time of publication owned none of the stocks mentioned.