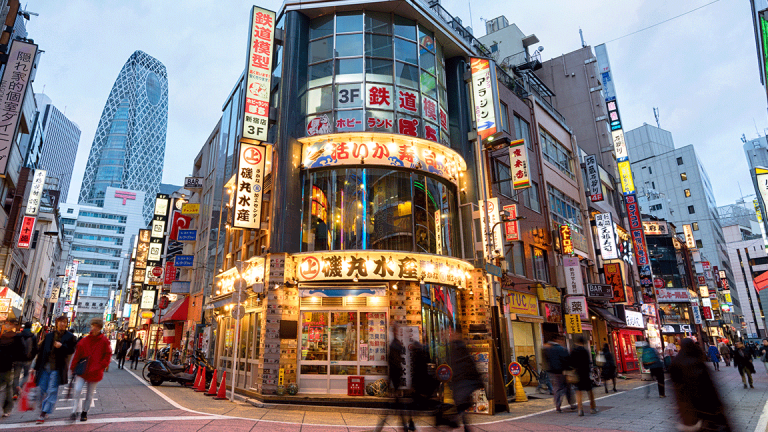 Short-Sale Portfolio Made Up of Japan's Corporate Cheats
Toray Industries this week acknowledged falsifying product-quality data, but it is only the latest company in Japan to stub its toe in a big way.
Toray Industries this week acknowledged falsifying product-quality data, but it is only the latest company in Japan to stub its toe in a big way.
I don't know if it's that the Japanese cut corners more or are just better about admitting their guilt, but another misstep by a Japanese company has come to light and adds to a growing list of those that have stubbed their toes in big ways.
Manufacturer Toray Industries (TRYIY) this week admitted that it has been falsifying product-quality data. The changes to internal tests masked the fact that some of its cords used to strengthen car tires and other objects failed standards tests. 
Toray actually outed itself, admitting it had known about the altered test findings since July 2016. It did not disclose the information widely at the time, it says now, because there was no threat to public safety.
Toray provides carbon-fiber parts to Boeing (BA) - Get Report that the aerospace giant uses in the bodies of its aircraft. Those weren't affected by the issue over fake data. 
While not a household name, Toray is the world's largest maker of carbon-fiber composite materials. Its shares have fallen 12% since the unwelcome disclosures.
Besides Boeing, Toray also ruled out as affected by the fake data Japan's largest clothing-store chain, Uniqlo, and its parent Fast Retailing , where Toray products go into the best-selling Heattech line of basics (which are great by the way -- by coincidence, I'm wearing one of the stretchy shirts as I write!).
But the company has uncovered 149 cases from 2008 to 2016 in which its Toray Hybrid Cord subsidiary changed the findings on internal tests. That's after the tests demonstrated that the cords weren't up to the manufacturing standards that customers had placed on the company.
The company says it supplied those cords to 13 customers that it did not identify. The parts do meet the basic safety standards required by law, so the company said they do not need to be recalled.
To be fair, Toray took the lead on stepping forward, for which it is to be commended, after other scandals over made-up numbers at Kobe Steel (KBSTY) and Mitsubishi Materials T:5711. President, CEO and Chief Operating Officer Akihiro Nikkaku led the Toray C-suite team that met the press with bowed heads and contrition.
Toray's confession wasn't entirely a voluntary one, however. Anonymous bloggers had begun posting information about the falsification issue online, posts that Nikkaku assumes have been coming from employees.
"Rather than have it come out as rumor, we thought it was better to announce it publicly," Nikkaku said at the news conference. The company is conducting a broader probe into whether the data falsification went further than currently disclosed. The subsidiary identified the original problem in July 2016, then notified headquarters in Tokyo in October last year.
Investors could try piecing together a portfolio of Japanese manufacturers that have stubbed their toes, going short the corner-cutters and long their competitors.
Kobe Steel, Japan's third-biggest steelmaker, in early October said employees had tampered with the product specification data on goods it had shipped to 525 customers. That revelation has forced plane, bullet train, airplane and even rocket makers to scrutinize what they received from the 112-year-old company. 
Kobe Steel says it hasn't found that any shipments are unsafe, but that workers at nine manufacturing sites cheated on data to overstate the strength and durability of its products. At first it admitted problems with copper and aluminum, then said 13 products including steel wires were affected.
It says it set unrealistically high standards to help it outdo the expectations of customers, then told staff to ignore its own quality guidelines for a decade. In early November, it said 474 out of the 525 customers had found no safety issues, but that it was negotiating with 10 customers that wanted to recoup the cost of the extra safety inspections.
Kobe Steel shares crashed 41% in the immediate aftermath of the revelations. They've since recovered somewhat but are still down 23%. 
Last week, Mitsubishi Materials said three of its subsidiaries had been making up data on its products that were delivered to more than 250 customers. It's even possible that the company continued those questionable shipments for months after it found out about the problem.
The company didn't reveal the problem in its earnings filed earlier this month because, it says, it was trying to notify all the customers affected first. The company's shares, which hit a two-year high in early November on the back of strong metals prices, have now dropped 18%.
Mitsubishi Cable Industries made up numbers on rubber seals, some of which went into the engines of aircraft and vehicles used by Japan's Self-Defense Forces, its non-armed forces. The unit changed the specifications on its O-ring rubber seals to match the requirements that clients set.
Mitsubishi Shindoh gave wrong numbers on the strength of brass strips used in car parts. Mitsubishi Aluminum also gave customers products that didn't match their standards, although it has assured the clients that the products are safe.
The carmaker Nissan Motor (NSANY) recently said it had been conducting vehicle inspections that didn't comply with regulations for close to four decades. Subaru (FUJHY) - Get Report said uncertified workers were making the final inspections on vehicles before it shipped them out.
Mitsubishi Motors (MMTOF) took a $2 billion loss in September 2016 after it lied about fuel efficiency on eight models of its vehicles, something that had been going on for a quarter century. This revelation followed confessions back in 2004 that it had covered up defects over brakes, fuel leaks and clutches as far back as 1977.
Takata (TKTDY) earlier this year filed for bankruptcy after a scandal involving faulty airbags linked to 11 deaths and 180 injuries in the United States alone. That eventually led to the largest recall in U.S. history, where Takata took back around 42 million airbags, part of a global scheme covering 120 million cars  supplied with the bags from 2002 to 2015. 
In 2012, it came out that Olympus (OCPNY) provided endoscopes harboring dangerous bacteria that were linked to 350 sick patients and 11 deaths. The company in 2011 admitted that it covered up $1.67 billion in investment losses going back to the 1990s. CEO Michael Woodford became the whistle-blower, and got fired for his troubles.
Toshiba (TOSYY) admitted in 2015 that it had lied about its financials for years. It inflated its profits by ¥170 billion ($1.5 billion) over seven years, a third-party panel concluded. That admission led to such a chaotic revisiting of its past figures that the company came close to being delisted from the Tokyo Stock Exchange for failing to report its figures promptly -- or even two years late. It even warned that there was "substantial doubt" about the company's "ability to continue as a going concern."
To plug an entirely separate black hole due to billion-dollar losses at its nuclear business, it now is looking to raise $5.3 billion by selling extra shares to 60 overseas investors. It has also agreed to sell its crown jewel, its chip business, to a group led by Bain Capital for $18 billion. But the protracted process and regulatory reviews likely won't be completed until March at the earliest.
Japan Inc. apologizes at headquarters, and in many cases the boss quits. But its issues in the post-truth world are felt around the world.
Only 45% of the controversies faced by Japanese companies have occurred within its own borders -- almost one quarter (23%) occurred in the United States. Consumers are often the victims, with customer-related scandals the cause of two-thirds of the problems.
This column originally appeared on Real Money, our premium site for active traders. Click here to get great columns like this from Jim Cramer and other writers even earlier in the trading day.
More of What's Trending on TheStreet:
At the time of publication, Alex Frew McMillan had no positions in the stocks mentioned.