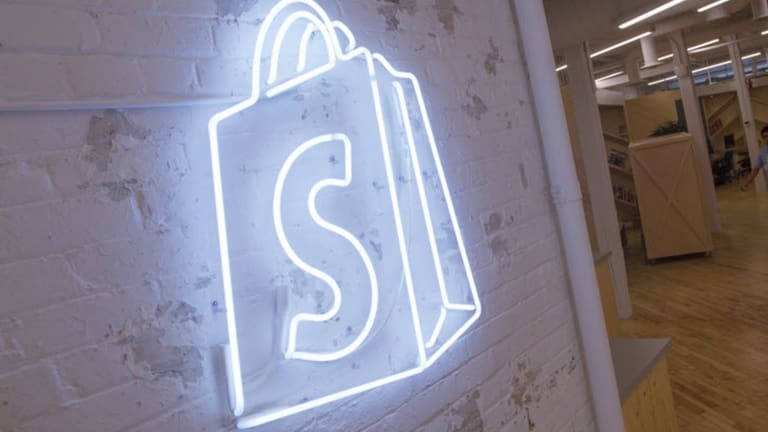 Shopify Stock Takes a Beating After Solid Earnings as Guidance Disappoints
The question becomes does SHOP deserve an extremely high valuation?
Is Good Good Enough?
Shopify (SHOP) - Get Free Report is an interesting firm. An Ottawa, Canada based company, what they do is run a cloud based platform designed to aid small to medium sized businesses develop their e-commerce websites, as well as manage inventories and shipping, as well as order processing and digital payments. In addition, the firm acts as an aggregater of big data for the purpose of better marketing a customer's clientele.
SHOP posted a very successful Q4, with sales of $343.86 million that showed a year over year increase of 54.3%. This produced earnings per share of $0.26. Both these top and bottom line results beat industry expectations. Broken down, merchant solutions grew 63% to $210 million, while subscription services revenue grew 42% to $134 million, which is another reason why I talk about Zuora (ZUO) - Get Free Report all the time.
Problem?
The shares sold off fairly hard on Monday after peaking midday. The shares have taken an early Tuesday beating post-results, but they remain extremely volatile and are trading in a wide range. The problem was in the guidance. For both the current quarter and the full year, the firm guided slightly below consensus. These numbers, mind you, still represent significant growth. There is a chance that the firm is being conservative which would make sense given the run that the equity has been on.
The firm has built a robust cash position able to withstand a period of negative levered cash flows. The growth certainly exits. The question becomes does this name deserve an extremely high valuation?
The Chart
The stock broke out in late December. This morning's lows, close as they are to a 38.2% retracement level, would have been a nice catch. Is there still a trade there? A trader with some tolerance for risk could sell an April $155 put for about $6.80. How does $680 up front sound? If the shares end up being put to the investor at the $155 level in the spring, at least that investor will run with a net basis of $147.20. Really not awful.
At the time of publication, Stephen Guilfoyle was Long ZUO equity, Short ZUO calls, Short ZUO Puts.