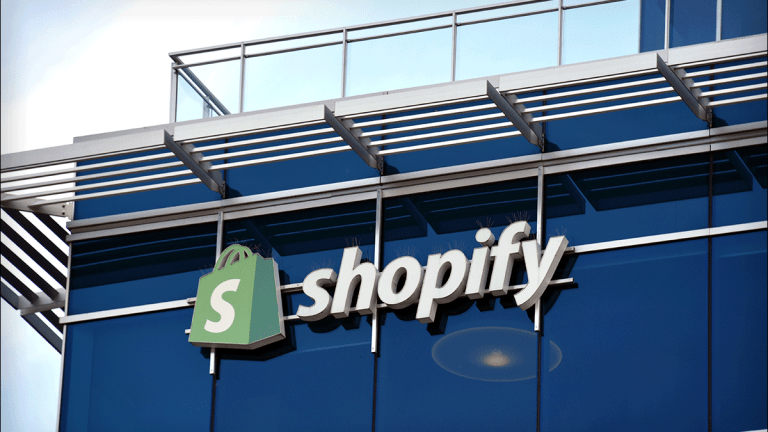 Shopify Is Primed to Disappoint Investors
Shopify's valuation is sky high and carries with it unrealistic expectations.
Shopify (SHOP) - Get Free Report came out of nowhere and has been a strong growth story delivering shareholders with eye-popping returns over the past five years.
But for today's shareholders, when expectations are already dizzying high, it will be very difficult for the company to deliver even stronger positive surprises.
Given that the stock is already priced to perfection, I fail to see any further upside potential. On balance, I contend that readers should call it a day here.
Strong Growth, But Is It Sustainable?
Everyone knows that Shopify's revenue growth rates are strong, and no one is truly questioning that.
What I'm questioning is just what sort of multiple are shareholders justified to put on its stock to make the stock fairly priced?
Consider that at the start of 2019, Shopify was growing its revenues at 50% year-over-year, and within less than 12 months, its revenue growth rates are now pointing to 40% year-over-year.
Consequently, a company consistently growing its revenues at 50% might get one sort of multiple, but one growing consistently at 40% would get a different sort of multiple.
But what happens when Q1 2020 guidance puts Shopify's revenue growth rates at say 39%? Would investors not start to question whether Shopify may have started to reach maturity?
To truly confound the picture, let's fast forward 12 months: if Shopify's Q4 2020 appears to be growing at 35%, would growth investors not start to exit the stock? And finally, would this exit be an orderly exit?
At Some Point, Profits Will Matter
Thus far, although Shopify continues to post significant losses, investors are all too happy to turn a blind eye.
After all, presently, it's all about growth prospects. But what happens twelve months down the road, in the hypothetical example above, if Shopify's sustainable revenue growth rates appear to be pointing towards 35%?
Would investors at that point not be likely to minimally question what sort of profit margins the enterprise is capable of generating?
After all, Shopify derives approximately 42% of its consolidated revenues from recurring revenue sources -- this would surely imply that Shopify is an asset-light enterprise?
Well, apparently not, from its trailing nine months, its cash flow from operations (before capex and capitalization of intangibles) reached a paltry $18 million. Will Shopify's full-year 2019 generate cash flows from operation reaching $50 million? I fail to see this as a likely scenario.
Raising Capital
As readers know, Shopify's ability to generate free cash flows is so weak that it capitalized on investors' bullish sentiment to raise approximately $700 million. But where is the cash going?
To strengthen its balance sheet. But why? Because its free cash flow for its trailing nine months was negative $18 million together with the fact that if it wishes to be perceived as a strong enterprise, it is better to have a couple of billion dollars in cash sitting around. This way it is easier to justify its inflated market cap valuation.
As the old adage goes, you don't raise capital when you need it, you raise it when you don't.
Valuation - No Margin Of Safety
For as long as Shopify's share price is ticking along, investors are not going to be concerned with their investment. They'll be all quite happy to adopt a ''buy and hold forever'' strategy.
Having said that, the table above reminds readers that not only is Shopify very expensively priced, but compared with its peers it already trades in ''bubble'' territory.
With Shopify's growth rates slowing down, does this present a bargain opportunity when its revenues are being priced at 26x already?
I know that readers would retort that it's better to pay fair value for a wonderful business, but again, the problem is that Shopify is not a wonderful business.
We have seen that Shopify appears incapable of converting its revenues into strong cash flows. Ultimately, how much more upside can investors expect when they are already paying close to $40 billion for an enterprise with less than $2 billion of revenue?
The Bottom Line
Berkshire Hathaway's Chairman Charlie Munger notes that the big money comes more from avoiding mistakes than seeking out brilliant ideas. For Shopify's shareholders, there is a very negative risk-reward profile in this stock. I suggest readers pay heed to my caution.