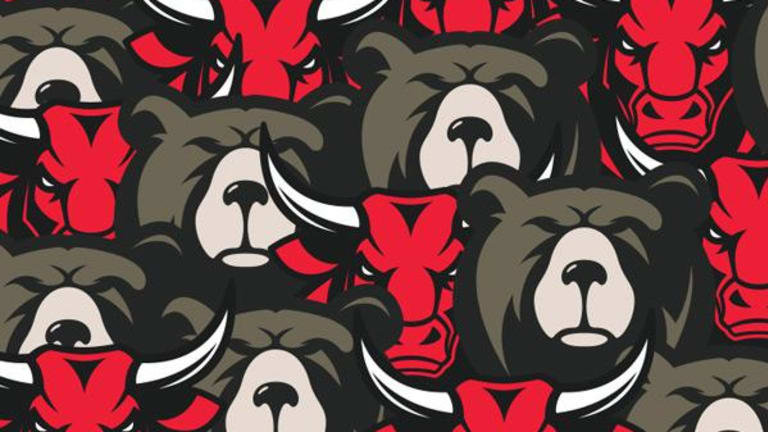 Publish date:
Stock Market Bulls Are Wrong and It Could End Badly
Doug Kass weighs in.
Doug Kass shares his views every day on RealMoneyPro. Click here for a real-time look at his insights and musings.
Shooting a Hole in the Core Bullish Argument of Growth

At the core of market concerns is the diminished outlook for economic and corporate profit growth.
On the later point (profits), the bullish meme remains that earnings-per-share (EPS) growth is healthy and will be like a "hockey stick" in the out quarters. We hear this every day on Bloomberg, CNBC and Fox Business Network.
The problem is that the statement is simply inaccurate, at least over the next quarter and maybe further out.
First-quarter EPS (ex-energy) grew by 10% and according to Goldman Sachs will decelerate to only 4% (ex-energy) in the recently concluded second quarter).
With " Peak Everything" and a less-accommodative Fed, I expect the next four to six quarters to show growth challenges compared to the consensus expectations.
And that is the rest of the story.
Position: Short SPY; long SDS large, SDS calls .
Originally published July 11 at 10:46 a.m. EST.
Here's What Makes a 'Talking Head' Credible
"I never realized the game of baseball was so easy until I entered the broadcasting booth."
-- Mickey Mantle
From my perch here some of the principal keys (not all inclusive (!)) I pay attention to in determining whether a "talking head" in the business media should be listened to:
* They spend a limited time being a "talking head"
* They spend most of their time being analysts (fundamental, technical, quantitative, etc.)
* Strength of analysis (technical, fundamental, quantitative or other)
* Lack of hubris
* They use qualifying terms and words like "could," "may," "might" etc. in their discussion of investment ideas -- because, as I have written, the only certainty is the lack of certainty
* Admission when they are wrong (i.e., not "carpet sweepers" who use selective disclosure to make you believe they have the investment business beaten)
* Admission that they "don't know" the answer to every question
* They are not emotional
* They are willing to go against the trend/herd (in buying and selling) when deemed appropriate by their methodology
* They are transparent -- win, lose or draw
* Recognition of probabilities of fundamental/technical outcomes and price outcomes (and not establishing an absolute target)
* Recognition that very short-term market calls are absurd and nothing more than guesses
* They provide good returns through alpha (selection) and not by leverage
* A proven record of investment performance over a number of market cycles
* They "eat their own (investment) cooking" -- that is, they put their money where their mouth is
Position: None.
More of What's Trending on TheStreet:
Amazon Faces a Potential Existential Threat That Could Hammer Its Shares, Doug Kass Reveals
What's the Fallout From Chipotle's Latest Food Safety Concern? Who Knows?!
Honda Finally Makes a Cool-Looking Accord Sedan Because Everyone in America Is Buying SUVs
Facebook Exec Campbell Brown: We Are Launching a News Subscription Product
Originally published July 10 at 1:58 p.m. EST