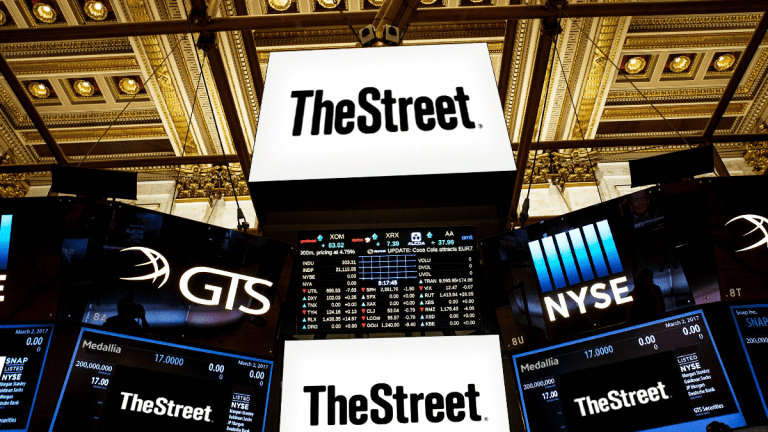 TheStreet's Shareholders Approve Sale to TheMaven; Deal to Close Wednesday
Digital-media company TheMaven to acquire all outstanding shares of TheStreet for $16.5 million cash plus a $3.35-a-share special dividend. Investors holding more than 96% of shares OK'd the deal.
TheStreet (TST) - Get TheStreet, Inc. Report said Wednesday that stockholders approved its proposed sale to TheMaven, a digital-media company. Under the terms of the deal, a unit of TheMaven will acquire all of TheStreet's outstanding shares for $16.5 million in cash, or $3.09183364 per share, according to a news release from New York-based TheStreet.
Stockholders will also receive a final special cash distribution of $3.35 a share and a "contingent value right" entitling each holder to a pro-rated portion of funds in escrow as a result of a prior sale of TheStreet's institutional business units. TheStreet's board has already approved the special cash distribution, according to the release.
More than 96% of TheStreet's shares were voted in favor of the merger, and TheStreet expects the deal to close after the bell on Wednesday. Once the sale closes, TheSteet's common stock will no longer trade on the Nasdaq Capital Market.
The shareholder approval pushed TheStreet's shares up 3.1% to $6.30 shortly after the market opened on Wednesday.