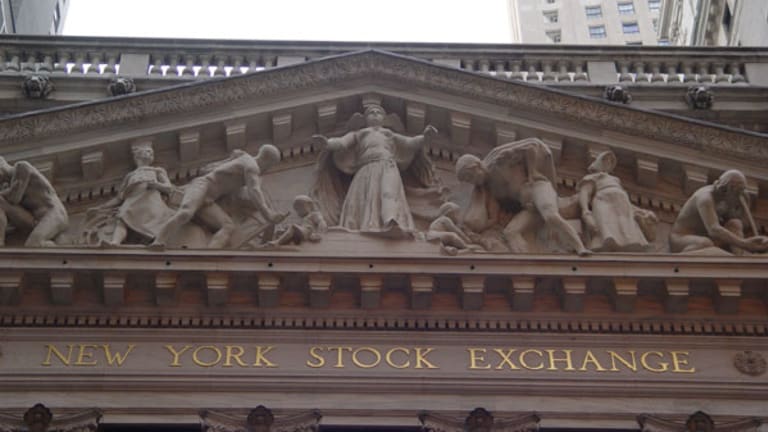 Gad: Ignore Buffett's Investments Today
He is now working with so much money that he is limited in his choices.
This article originally appeared on RealMoney.com. To read more content like this AND see inside Jim Cramers multi-million-dollar portfolio for FREE, Click Here NOW.
Hopefully, the title of this column has attracted those of you who know that I am a big fan of the Oracle of Omaha. Warren Buffett is one of the best investors of all time, and even at the sharp age of 83, he can still outperform anyone. Perhaps recommending that you "ignore" Buffett's investment is a little too strong of word -- maybe "disregard" is a better term. 
My point is that no matter how talented he is, Warren Buffett today is working with billions and billions of dollars that need be allocated each and every year. That is a very difficult process, working with such large sums of money. More so, Buffett's investment menu is reduced. As a result, he has to stick to making big moves, such as putting $10 billion into IBM (IBM) - Get Free Report
I would presume that both IBM and Exxon Mobil will turn out to be acceptable investments. Both are dominant businesses in their respective fields, and they generate healthy cash flow. But it is highly unlikely that Exxon Mobil shares will double in the next four to five years, given the company's current market cap of $400 billion. In the past five years, Exxon Mobil is up 41%.
There is a simple unwritten law of money: The more money you have to allocate, the lower your hurdle has to become under ordinary circumstances. That's why, during the highly unusual environment of 2008 and 2009, Berkshire put over $20 billion to work in a manner of months into names such as Goldman Sachs (GS) - Get Free Report
For years, Buffett has been clear about his expectations for future return performance. He admitted this again with his investment into the railroad Burlington Northern BNI. Although railroads' returns on capital have improved, these are capital-intensive operations. For years, Buffett had disdained capital-intensive businesses. So why did he invest in Burlington? The railroad was a conduit to enable Berkshire to a put a lot of capital to work and earn an above-average return, although it was nothing like the past returns Berkshire was used to.
Still, if you have $20 billion earning 8% a year, that's $1.6 billion each year. If you were to ask Buffett, I believe he would take 6% to 8% a year return on capital from Berkshire's investments today. Combine that with the operating performance, and you have a very decent return for a mutli-billion-dollar company. 
Make no mistake, Buffett is always on the hunt for huge gains. He scored plenty back in 2009, but those are the rare opportunities. Also, Buffett will wait for years, earning little to nothing on cash, if he can't find the right investment opportunity.
My main point here is that when Buffett buys a stock today, you should not revere these headlines as highly as you may have back in Buffett's heyday, when he was working with smaller sums. An investor working with much smaller sums has opportunities that Buffett can only dream of having. So the Oracle is still the Oracle, and one should always keep alert to Berkshire's new investments. Just don't presume that they are the multi-baggers of past.
Editor's Note: This article was originally published at 4 p.m. EDT on Real Money on March 17.
At the time of publication, Gad was long BRK.B, although positions may change at any time.
Sham Gad is the managing partner of
, a value-focused investment firm based in Athens, Ga. Gad has written extensively for
The Motley Fool
and was a securities analyst for UAS Asset Management, a small value investment fund in New York City, in 2007. From 2002-2005, Gad managed assets for the Gad Investment Group.
Additionally, Gad has just released a new book,
The Business of Value Investing: Six Essential Elements to Buying Companies Like Warren Buffett
. He earned his BBA and MBA at the University of Georgia. Gad appreciates your feedback;
to send him an email.