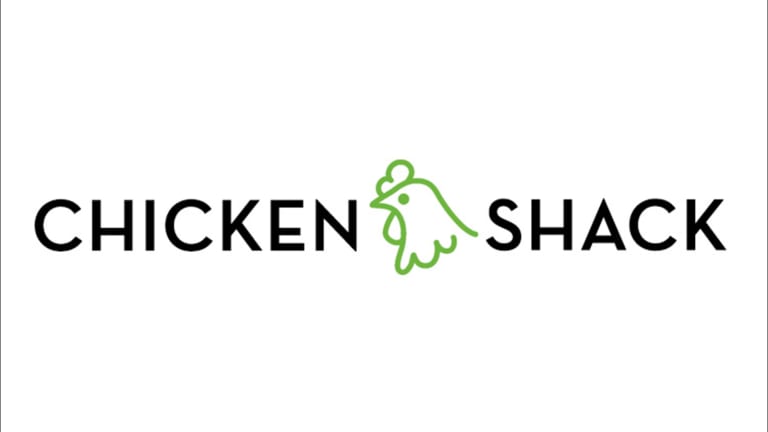 Shake Shack Investors Love the Idea of 'Chicken Shack'
Upstart burger joint Shake Shack may be planning to launch a new chicken concept. Here is why it makes sense.
NEW YORK (TheStreet) -- Shake Shack (SHAK) - Get Shake Shack, Inc. Class A Report investors are clucking for joy over the possibility of a new concept focused on chicken -- and they should be.
According to CNBC, a Shake Shack subsidiary called "SSE IP" filed a trademark application on April 20 for the words "chicken shack." At present, Shake Shack only has one chicken item on its menu -- a chicken sausage. 
A Shake Shack spokesman declined to comment via email on its potential plans. "We don't have any other new items to announce besides the ParkBurger, which we were thrilled to start serving yesterday, when we reopened the Madison Square Park Shack," said the spokesman.
Shares recently jumped 6% after earlier hitting a new high as investors apparently responded to the notion of an expanding portfolio of unique brands for Shake Shack.  
The under-the-radar filing for "Chicken Shack" is unlikely to follow standard fast-food and casual dining industry practices in order to grow.
Most fast-food chains load up their menus with new items, or sometimes introduce limited-time offerings, in order to boost their sales. Shake Shack's "fast casual" rivals typically undergo one or two menu refreshes a year, usually involving the introduction of new sandwiches or appetizers. 
Instead, Shake Shack may be looking to employ a very different tactic of developing a standalone concept that does just one thing very well. In the case of a Chicken Shack, this might mean selling creative chicken sandwiches similar to how Shake Shack now sells premium burgers. While less common in the food industry -- Chipotle has been testing a separate Asian concept, as well as a new pizza restaurant -- the strategy is frequently employed by retail goods companies. Think Gap (GPS) - Get Gap, Inc. (GPS) Report with its Banana Republic, Gap, and Old Navy stores, or Macy's (M) - Get Macy's Inc Report and its higher-end Bloomingdales division.
Launching a new brand wouldn't be very difficult for Shake Shack. At 3,000-4,000 square feet, it only takes four to five months to build a Shake Shack location at a cost of $1.9 million to $2.3 million. The company could conceivably test new concepts even more quickly with mobile food trucks.
The arrival of a Chicken Shack, whose logo might look something like the below, would help to address two key issues for the red-hot Shake Shack.

First, it would engender confidence among investors that Shake Shack's food-first execs, led by noted restaurateur and author Danny Meyer, have the ability to tap into new sources of revenue. This would, in turn, better support Shake Shack's heady valuation. Shares of Shake Shack have skyrocketed 82% since the company went public on Jan.30, and now trade at an exorbitant 599 times forward earnings estimates. 
The second thing a chicken-focused store would address is a lack of premium chicken concepts in the fast food industry.
In effect, Shack Shack could do for chicken what it has done for burgers -- spicing up a boring category and charging a premium in the process. Going premium is not unlike how Chipotle (CMG) - Get Chipotle Mexican Grill, Inc. Report has taken Yum! Brands'  (YUM) - Get Yum! Brands, Inc. (YUM) Report Taco Bell menu of simple tacos to a completely new level, using high quality, healthily-sourced ingredients.
Fast food chicken in the U.S. is currently dominated by Yum Brands' KFC and Popeye's Louisiana Kitchen (PLKI) ., although chicken-and-biscuit chain Bojangle's (BOJA) - Get Bojangles', Inc. Reportand the Mexican-inspired El Pollo Loco (LOCO) - Get El Pollo Loco Holdings Inc Report, which both held successful IPOs recently, have been making inroads. None of these chains offer or charge much of a premium for their products.
Shake Shack, however, may face a fight if it seeks to open Chicken Shacks around the country and beyond. A Google search reveals at least two other restaurants named Chicken Shack -- a Louisiana-based chain of three locations that bills its chicken as "knuckle suckin' good," and a restaurant in Astoria, N.Y., that boasts a whopping 33 different chicken dishes on its menu including soups, salads, sandwiches and dinner platters.
Efforts to reach those two restaurants were unsuccessful.
This article is commentary by an independent contributor. At the time of publication, the author held no positions in the stocks mentioned.