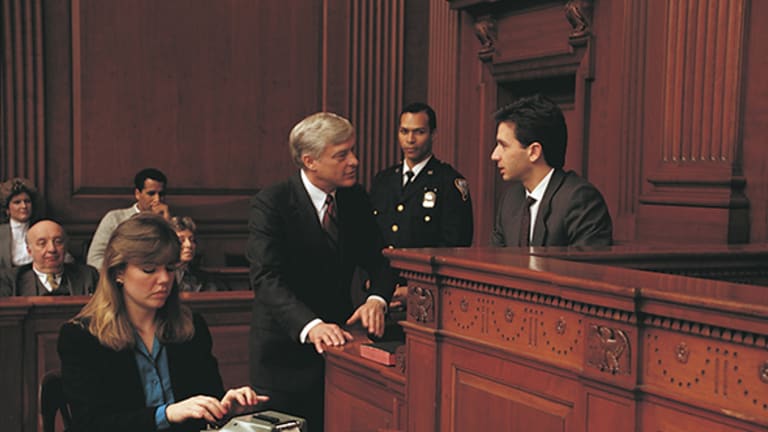 Publish date:
Seven Careers and Industries That Should Be Dying Out but Aren't
It's no secret that a number of industries and professions are losing serious ground to technology. But not every job is doomed to defeat in the robot wars.
It's no secret that a number of industries and professions are losing serious ground to technology. But not every job is doomed to defeat in the robot wars.
NEW YORK (TheStreet) -- It's no secret that a number of industries and professions are losing serious ground to technology. But not every job is doomed to defeat in the robot wars.
A 2013 Oxford University study predicts that 47% of all U.S. jobs could be automated and taken over by computers by 2033. In a number of sectors, this is already happening -- travel booking, telemarketing and tax preparation are just a few examples. And while in many cases, new technologies result in the creation of new positions, it is unlikely the jobs created will filled by the employees whose positions were eliminated.
"As we think about how technology changes not only jobs but the opportunities that they represent for Americans, we have to think of it not as a man vs. machine kind of dynamic but rather as man driving machine," said Matt Sigelman, CEO of Burning Glass Technologies, a labor market analysis firm based in Boston.
Change, however, isn't happening overnight, and some industries and career fields are more persistent than others. According to Sigelman, this isn't necessarily due to technology being slow to change but instead the result of delayed adoption rates among workers, companies and consumers. "The really interesting observation is to see how persistent certain ways of doing business are, how long it can take the tail end of ways of doing business to taper out," he said.
Here are seven industries keep hanging on and providing jobs, technological innovation or not.


1. Car dealerships
Warren Buffett raised eyebrows last October when he announced that Berkshire Hathaway (BRK.A) - Get Report would be buying Van Tuyl Group, the largest privately held car dealership chain in the United States. And he's not the only billionaire who likes the auto industry -- Bill Gates has a major stake in AutoNation (AN) - Get Report.
Autodata Group estimates that 16.5 million new cars hit the streets in 2014, one million more than the year before. And in 2015, the U.S. auto industry is poised for a sixth straight annual sales increase.
Technology has certainly changed the face of auto retail. Strategy& points out in its 2015 Auto Industry Trends report that most vehicle purchasers already browse online before heading to the dealership. And while many wouldn't mind having a "buy now" button, they still want to take a test drive. McKinsey & Company estimates just one in three U.S. customers would consider buying his or her next car online. This keeps car salespeople employed.

2. Court reporters and stenographers
A caught-on-camera comment from Wisconsin basketball star Nigel Hayes at this year's NCAA tournament gave some additional attention to stenographers recently, but the field has been growing for quite some time, despite the rise of Apple's (AAPL) - Get Report Siri and other similar widely-available digital assistants. 

According to an independent study conducted by Ducker Worldwide, demand for court reporters will exceed supply within five years. The Bureau of Labor Statistics projects court reporter employment to grow 10% from 2012 to 2022. In a 2014, survey of stenography firm owners conducted by the National Court Reporters Association, 46% reported growth while 23% said their financial picture remained about the same as the year prior.
New technologies have realigned the industry and actually allowed many to expand their service offers, including online document repositories and data files. And when present in person, stenographers have a leg up on computerized rivals, as they can ask speakers to repeat themselves.

3. Translators and interpreters
Common Sense Advisory estimates the global language services and technology market to be a $37 billion-a-year business, growing at a rate of 6% annually. This means explosive job opportunities, as the Bureau of Labor Statistics projects employment for interpreters and translators to increase an incredible 46% from 2012 to 2022.
Language professionals and technology are frenemies. Some innovations, like machine translation, threaten translators with replacement. Others, however, facilitate work and expand the client pool immensely. Translation and project management tools streamline work processes, while online platforms give freelance translators and interpreters access to potential clients all over the globe. Major globalization service providers are raking in the cash as well -- in 2014, Lionbridge Technologies (LIOX) brought in revenue of $490.6 million.

4. Event planners

While several tools and platforms can help facilitate different parts of the event planning process, a human touch is still needed to bring it all together, which is why the industry is booming. Employment in the field is expected to grow by 33%, or 31,300 more jobs, from 2012 to 2022.
The field's continued expansion hinges upon the state of the global economy, however, as demand relies heavily on the willingness of households and companies to spend money on discretionary services. Location is also a key factor. According to U.S. News, event planners based in the metropolitan areas of Coeur d'Alene, Idaho; Nassau County, N.Y.; and Bethesda, Md., make the most money.
IBISWorld expects the party and event planning industry to grow steadily through 2019, during which time accompanying technologies will proliferate as well. The event management software market is expected to be worth $7.8 billion by 2019.

5. Fitness coaches and gyms
Products such as Wii Fit and Fitbit make it easier than ever for consumers to exercise on their own, but most people still prefer to work out at the gym. In fact, more than 45 million Americans belong to a gym or health club, and the U.S. health club industry posted $22.4 billion in revenue in 2013 alone.
This keeps instructors and trainers employed, whether at big-name fitness center operators such as Life Time Fitness (LTM) - Get Report, which was acquired recently for $4 billion, or specialized gyms and studios such as CrossFit and SoulCycle. The number of jobs for fitness trainers and instructors is expected to grow 13% over the next 10 years, while those for athletic trainers and exercise physiologists is expected to increase 19%.
Mobile fitness is on the rise as well. According to Flurry, daily usage rates for health and fitness apps increased by 62% from December 2013 to June 2014. PricewaterhouseCoopers has declared the wearable technology "ripe for growth." Instead of keeping people out of the gym, wearables might actually be encouraging them to go more often.


6. Billboard rentals

The outdoor advertising and billboard industry is as profitable as ever, with advertising revenue having risen steadily since 2009. According to the Outdoor Advertising Association of America, ad spend on outdoor advertising reached $7 billion in 2014, and 64% of outdoor advertising revenue comes from billboards.

Digital advertising does pose a threat, and PricewaterhouseCoopers predicts physical out of home advertising will gradually lose ground to digital through 2018. But billboards have their advantages. They allow for customized placement, meaning businesses can draw traffic off of a specific highway exit or reach consumers in remote areas. And they're also big and eye-catching, meaning they're impossible for potential customers to ignore or turn off. This is why they've managed to stick around and thrive for so long.

7. Terrestrial radio

Video killed the radio star? Well, not exactly. Despite major technological advances in telecommunications, terrestrial radio is still very much a viable business. According to the Pew Research Center's State of the Media report, released in March 2014, traditional radio still reaches 91% of Americans ages 12 and older. Despite gains by rivals, traditional radio still rules the roost on the road and boasts an 80% share of car listenership.
The Radio Advertising Bureau reports radio revenue fell just 1% in 2014 vs. 2013. Spot and network radio revenue declined 3% and 4%, respectively, while digital and off-air radio revenue jumped 9% and 16%. iHeartMedia (IHRT) - Get Reportexperienced a 1% revenue increase in 2014, and Cumulus Media (CMLS) - Get Reportsaw its net revenue climb 23.1% from 2014 to 2013, though on a pro forma basis, it increased 1.4%.
Streaming music options such as Spotify and Pandora (P) , satellite radio giant Sirius XM (SIRI) - Get Report, and increasingly popular podcasts pose a real threat to terrestrial radio, however, and are gaining share. As more and more vehicles get equipped with wireless technology, these players are likely to gain even more ground.
This article is commentary by an independent contributor. At the time of publication, the author held no positions in the stocks mentioned.
iBillionaire provides access to the investment data and strategies of the world's most successful, self-made billionaires. It is available for
iOS
and
Android
.