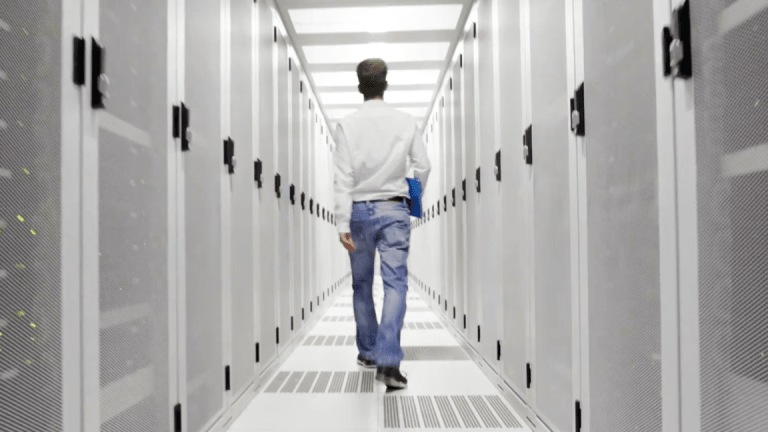 ServiceNow Is Too Expensive to Buy Here
ServiceNow has great buzzwords: an SaaS business model, high growth and subscription-based revenue. But its pricey stock should be avoided.
ServiceNow (NOW) - Get ServiceNow, Inc. Report  has unstoppable revenue growth. Its vision to reshape the modern digital workforce has been rewarding for shareholders. But look deeper and you'll see, investors are paying way too much for this unprofitable company.
The stock was off 1.79% Friday, at $289.41, heading into the close.
First the Positive Narrative ...
ServiceNow is a cloud-based platform. Most of its customers are Fortune 500 companies.
Its focus on the automation of HR and IT Service Management through its easy-to-use, consumer product-like interface makes it one of the top three pure-play Software-as-a-Service (SaaS) companies  -- alongside Workday (WDAY) - Get Workday, Inc. (WDAY) Report and Salesforce (CRM) - Get salesforce.com, inc. Report .
Vindication of the value of its platform can be seen through its near 99% renewal rates. It's subscription-based business model is a plus, as well as its top-line growth rates routinely above 30%, not to mention that second-quarter 2019 guidance is pointing toward 35% top-line growth and we can start to comprehend why its shares are exploding on the upside.
... Now the Real Cost of Doing Business
The graph below highlights how much of ServiceNow's revenue converted to free cash flow over each of the last three years.
It shows that despite ServiceNow's revenue soaring ahead, at an unstoppable rate, ServiceNow is actually not making that much free cash flow.
This is peculiar. One would expect an asset-light SaaS company predominantly focused on servicing large enterprises to be a cash-generating machine. That is not quite so, as the bulk of ServiceNow's costs are in the form of stock-based compensation, which are not recorded either on the cash flow statement or, for that matter, in any of the non-GAAP figures the company highlights.
Further diminishing ServiceNow's cash flows are its incessant dependency on acquisitions. ServiceNow has deployed between $34 million to $58 million for acquisitions in each of the previous three years.
On the one hand, these figures are paltry relative to the more than $2.6 billion in revenue ServiceNow made in 2018.
On the other hand, seeing as how ServiceNow's adjusted free cash flow at its peak, in 2017, was less than $100 million, these acquisitions suddenly don't appear too small to be fully disclosed.
Valuation - One of the Most Expensive SaaS Players
ServiceNow has a strong vision. And even more important, it continues to execute its vision well. However, the crux of the argument goes beyond this. What investors should be weighing is whether there is any margin of safety left in its valuation?
The above table highlights how there is evidently no margin of safety present in ServiceNow's valuation. It is clear, that a long time ago, investors had already recognized its potential and rewarded its shares with a hefty multiple.
Readers will no doubt be aware that tech is very much hotly priced at the moment. However, even in this environment, none of its peers are anywhere near as expensively priced.
Historically, ServiceNow was slightly more expensive than its peers and carried a 13.5 times multiple to sales while its peers where being priced on average around 10.6 times. Today it is a markedly different story. Even though the group's multiples have migrated north, ServiceNow has really seen its multiple truly explode on the upside and presently boasts of a 19.2 times multiple to trailing revenues.
Bottom Line
There is no question that the past couple of years has been very rewarding for ServiceNow's shareholders. However, what matters now, is what lays ahead. Positive sentiment has already been reflected in the share price. Leaving its red hot valuation with very little room for error.
ServiceNow will release its second-quarter 2019 earnings on Wednesday, July 24, after hours. Anything less than stellar guidance and its shares could be perfectly primed for a dramatic sell off.