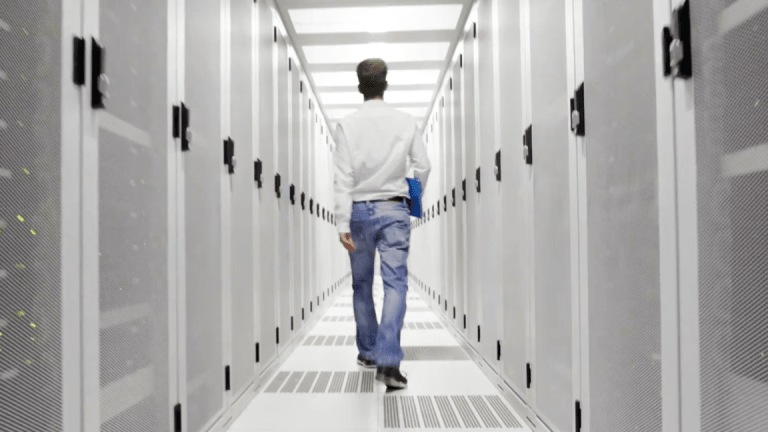 ServiceNow Is a 'Disruptive Share Gainer'
NOW is a significant player in the cloud space.
Wednesday evening will bring out the heavyweights. We'll hear from Facebook (FB) - Get Free Report , Microsoft (MSFT) - Get Free Report , Tesla (TSLA) - Get Free Report , and Visa (V) - Get Free Report , among others. One name that has been spoken of often at the analytical level will not make the headlines like these others will, but bears some watching. SeviceNow (NOW) - Get Free Report is a significant player in the cloud space. No need to add there? I hear you. Perhaps broaden the exposure then through a mini-rotation.
Over the past few weeks, NOW has been mentioned by analysts at Morgan Stanley as a "disruptive share gainer", as well as by analysts at Piper Jafferey, at RBC Capital Markets, and at Wedbush Securities as a potential target among others for a larger business looking to expand or strengthen their business cloud space. Let me think. Amazon's (AMZN) - Get Free Report is number one. Micorsoft's Azure is right behind. International Business Machines (IBM) - Get Free Report has made the leap with RedHat (RHT) - Get Free Report . The name most often mentioned as far as I can see would be Alphabet (GOOGL) - Get Free Report . Now, speculation like this is never a good reason to invest. Remember, Morgan's words... disruptive share gainer. Hmm. Growth expectations from this year into next are impressive.
First thing that I notice is the nearly perfect Fibonacci retracement that found support in mid-November, and then a series of higher lows that run right into... what's resistance called when it works like 10 times in a row? I don't know, but something has to give here. The 50 and 200 day SMAs appear to be setting up the potential for a golden cross should tonight's earnings go well. Am, I truly convinced? I never am, but I do see the set-up.
My Plan
I expect to leg in at about a one-eighth stake this afternoon. I expect to see revenue growth north of 31% this evening, but guidance as always will take a lead in priority over performance. Hard to say where the shares will trade at that time. My thoughts would be to sell covered calls at a strike premium of about $7.50 simultaneous with puts running perhaps a little cheaper than that just in case. The effort will be to lower net basis by a rough $5 ahead of tonight's digits. Target Price? I think the name can move above the September $205 highs, especially if any additional value is added on spec.
(Facebook, Microsoft, Amazon and Alphabet are holdings in Jim Cramer's Action Alerts PLUS member club. Want to be alerted before Jim Cramer buys or sells FB, MSFT, AMZN or GOOGL? Learn more now.)
(An earlier version of this column appeared at 8:13 a.m. ET on Real Money, our premium site for active traders. Click here to get great columns like this from Stephen "Sarge" Guilfoyle, Jim Cramer and other experts throughout the market day.)
______
Score a Touchdown with Jim Cramer's Big Game Special
Get access to the best stock picks in Jim Cramer's investment portfolio by executing a two-minute drill on our Big Game Special on Action Alerts PLUS, Jim's VIP club for investors. Sign up now through Feb. 4 and receive 58% off of the normal subscription price. Now that's a real touchdown!
At the time of publication, Stephen Guilfoyle was Long MSFT, TSLA, AMZN equity.