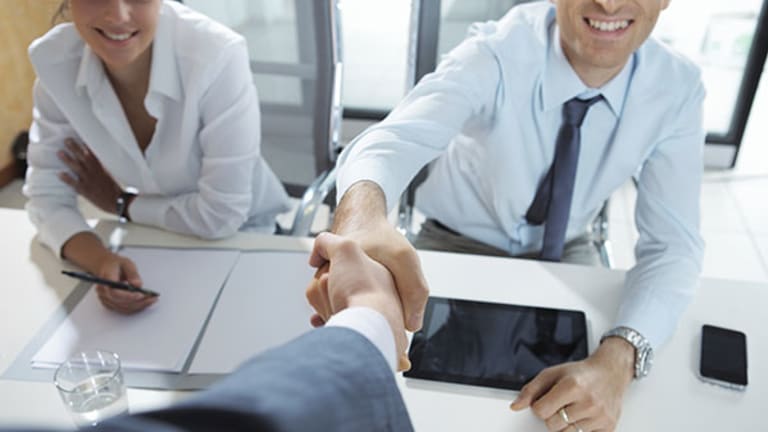 September Jobs Report Will Be Key to Fed's Next Move on Rates
The September labor report comes out Friday: Keep an eye on both payroll and wage growth numbers as clues about when the Fed will pull the trigger on interest rates.
NEW YORK (TheStreet) -- On Friday, the September labor report will be released, and  economists from Econoday say they expect nonfarm payrolls to rise by 203,000, ahead of the 173,000 created in August.
Michelle Meyer, deputy head of U.S. economics at Bank of America Merrill Lynch (BAC) - Get Report is slightly less optimistic. She expects the economy to add 190,000 jobs in September and the unemployment rate to hold steady at 5.1%.
"If we get a report in line with the consensus, I think that would show that the economy is continuing to add jobs," she said. "It's the healing we'd like to see at this point in the [economic] recovery."
Meyer said a key part of the report will be wages, which have remained tepid at best. The forthcoming jobs report, released by the Bureau of Labor Statistics, will also include the September reading on average hourly earnings.
"We're looking for a 0.2% month-over-month increase," she said. "That allows the year-over-year rate to pick up a bit to 2.4%. While that's very subdued wage growth, perhaps it's showing some very early signs that things are starting to move in the right direction."
As of August, wages had risen 2.2% year-over-year.
Finally, the September jobs report will be a key factor in the Federal Reserve's looming decision about when to begin normalizing monetary policy -- in other words, when to make its first small hike of short-term interest rates since before the recession. The general consensus still expects that rate hike to come this year, but the Fed has been clear that its timing depends on the economic data.
"It does seem like the Fed is prepared to start hiking interest rates before the end of the year," Meyer said. "We expect the initial rate hike to come in December."
The question is whether or not the economic data will cooperate with that timeline.
"A lot could happen from now until the December meeting," she said. "But if we see GDP growth above 2%, job growth of about 200,000 each month, signs of wage pressure picking up and no shocks in global markets, I think the Fed will pull the trigger in December."