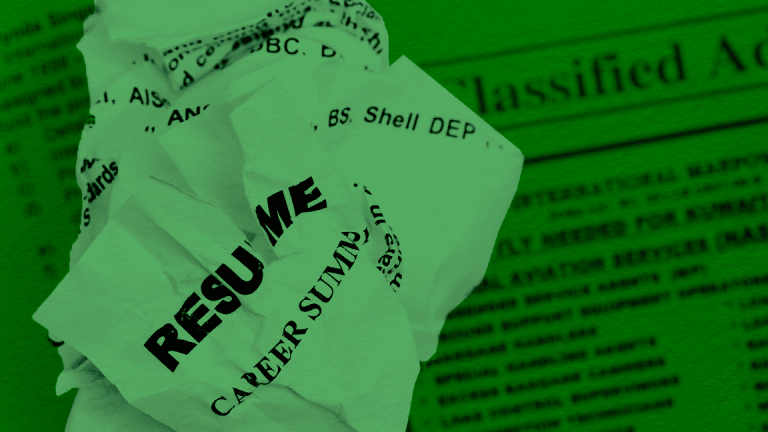 Jobs Report: Analysts Think Friday Data Will Show Job Growth Slowed in September
Experts predict the report will show the U.S. economy created a modest 150,000 jobs last month.
Analysts expect Friday's U.S. jobs report to show that America continued to add workers in September, albeit at a modest pace as ongoing uncertainty surrounding Washington's trade war with China and growing signs of a global manufacturing recession weighed on companies' hiring plans.
Economists surveyed by data provider FactSet project that the widely anticipated report, which the U.S. Bureau of Labor Statistics will release at 8:30 am ET, will show that the economy created 150,000 new non-farm in September. That's up from August's 130,000 gain, but still below the 200,000 new nonfarm jobs per month that economists consider a sign of a robust U.S. economy.
Still, experts surveyed by FactSet also expect the U.S. unemployment rate to hold steady at 3.7% -- unchanged from August -- with average hourly earnings posting a 0.3% month-over-month increase (3.2% year over year).
Friday's report will follow Wednesday's September private-employer job numbers from data-processing firm ADP, which found that non-government employers added 135,000 jobs during the month. That came in below the 142,500 that economists had expected, confirming that private employers took a more moderate approach to hiring last month -- particularly among goods-producing companies, but also among small- and medium-sized firms. 
Friday's report could also point to what market-watchers have been watching with not-so-bated-breath for -- whether American companies are starting to feel a pinch from any slower U.S. consumer spending, which has so far countered the negative impact of slowing global growth.
"The U.S. economy and job market have remained remarkably resilient in the face of downside risks associated with trade and tariffs for many months now," said Senior Economic Analyst Mark Hamrick of Bankrate.com. "September's upcoming report will be mined for any sign that the 11-year-old economic expansion is truly in peril or looks good to go."
Hamrick added that the U.S. job market is "in an odd spot right now," where some employers are struggling to find well-qualified workers even as others "aren't necessarily feeling the need."
"With business leaders taking an increasingly cautious approach with investment, there's a risk hiring slows further and that the unemployment rate rises," he said.
Federal Reserve watchers will also be parsing Friday's employment figures closely for clues on what the Federal Open Market Committee might do at its Oct. 29-30 interest-rate meeting. A weak Friday jobs report could spur the Fed to cut short-term interest rates, while strong numbers could prompt the Fed to leave its monetary policy unchanged.
Save 57% During Our Fall Sale. Join Jim Cramer's Action Alerts PLUS investment club to become a smarter investor. Click here to sign up and save!