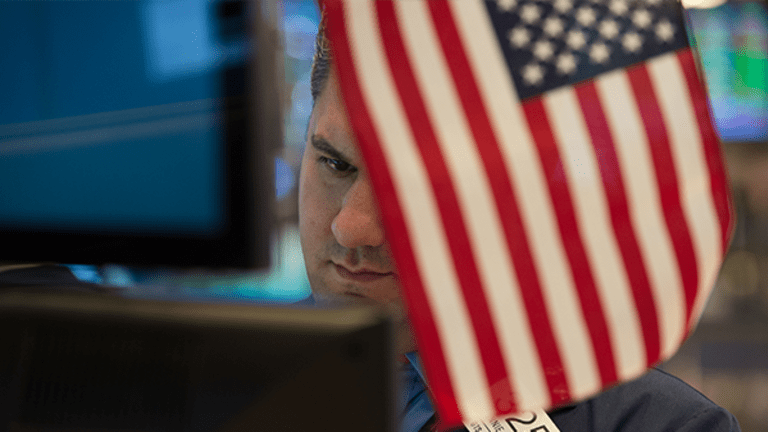 A Nasty Stock Market Correction Coming in One of the Worst Months of Year?
September has historically has been rough on investors. What will happen this year?
September has historically has been rough on investors. What will happen this year?
If you had invested in the S&P 500 just for the month of September over the past 50 years, you would have lost 29% of your capital, according to Bespoke Investment Group. That's quite remarkable given that the S&P 500 has gone up more than 25-fold overall during those same 50 years, from around 97 in 1967 to about 2,475 today.
With numbers like that, there's no dispute that September is historically the worst-performing month of the year for the market. There are theories about why that's the case, but nothing definitive has ever been established. The third quarter's end just seems to be a lull period for stocks, and that's happened enough to be statistically significant.
However, the important thing for market players to recognize is that this is just a tendency. Seasonality isn't a certainty -- but when technical and fundamental conditions align, seasonal tendencies can add momentum to the mix. (Seasonal tendencies also seem to be self-fulfilling to some degree, as traders often embrace repeating patterns.)
But as we kick off September, the indices are on their best winning streak since mid-July. It's been a particularly interesting rally because there's been no obvious positive catalyst. Indeed, the only catalyst so far has been bad news about North Korea, which produced a very dramatic "buy-the-dip" rally. The market has ignored the Hurricane Harvey devastation, while the U.S. political situation has calmed down and talk about potential tax reform has helped sentiment.
At this point the indices are somewhat overbought, but one frequent pattern in recent years is that the overbought conditions are quickly dismissed and a V-shaped move develops. Being overall bearish into a bounce that seems extended has been a very tough trade.
(This column originally appeared on Friday, Sept. 1, on Real Money, our premium site for active traders. Click here to get great columns like this from Jim "RevShark" DePorre, Jim Cramer and other writers even earlier in the trading day.)
More of What's Trending on TheStreet: