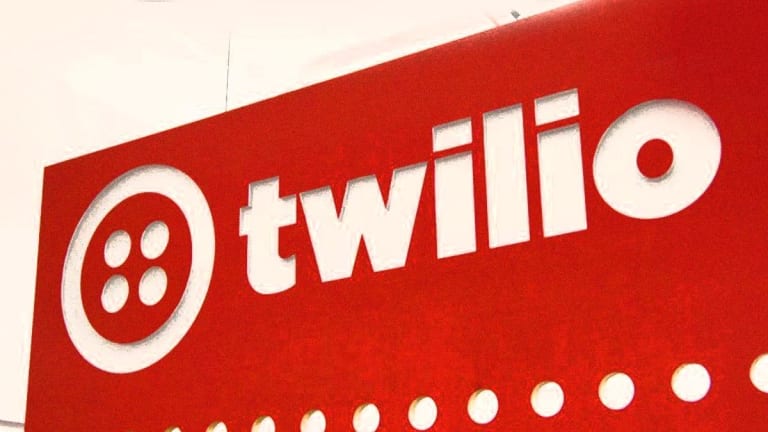 SendGrid CEO: 'Extraordinary Opportunity' For New Revenue, Products Under Twilio
SendGrid CEO Sameer Dholakia tells TheStreet that the combination of SendGrid and its parent company, Twilio, is "like peanut butter and jelly" when it comes to product potential and revenue opportunities.
It has been six months since Twilio's $2 billion acquisition of SendGrid closed, and the two companies have hit the ground running. 
Since the deal wrapped up, SendGrid, which added email to Twilio's portfolio of call, text, chat and videoconferencing APIs, has been busily building out its own offerings under the Twilio (TWLO) tent. At Twilio's annual developer conference this week, SendGrid CEO Sameer Dholakia introduced a new tool called SendGrid Ads, which will enable its customers to add an email call-to-action directly into display ads on Google (GOOGL) , Facebook (FB) or Instagram, along with better targeting and re-targeting of ads. The new tool is available now in a beta version.
SendGrid's roughly 80,000 customers had been clamoring for the ad functionality for some time, said Dholakia. It's intended to help organizations to better integrate their email marketing and advertising practices -- two areas of business that tend to be siloed technologically and organizationally, despite their shared goals.
"The online ad budget is often, if not always, the single largest line item in a marketing organization's budget. That's the reason why Facebook and Google are the size of Facebook and Google --- because they took all the advertising dollars that used to be fragmented, and got concentrated into this handful of places where consumers live," Dholakia said. "If you can provide a tool that helps [organizations] use those dollars more smartly, they'll be more than happy to pay for your tool."
As for what you might see from Twilio and SendGrid in the coming quarters, further cross-selling between the two companies' customer bases could boost Twilio's overall revenue picture. Dholakia pointed out that this process is still in the early stages, but the opportunity is "extraordinary." At the time of the deal, the overlap between their respective customer bases was less than 20%. In the meantime, Twilio has also racked up a lot of new customer accounts over the past year -- in its recent earnings release, it reported more than 160,000 active customer accounts. 
"There'a lot of work to get to cross-sell motions, but we're well on our way and have had some great early wins that have been very exciting," Dholakia said, describing the combination of the two companies as "like peanut butter and jelly."
On the product side, over time, you'll see email incorporated into Twilio's APIs -- such as one called Twilio Conversations, also announced this week, that weaves together customer service interactions on SMS, MMS and WhatsApp into a single stream. Likewise, you may also eventually see some of SendGrid's work on adding tools for advertisers into Twilio's traditional channels, which include call center, text and videoconferencing APIs. 
Alongside advancements like 5G, RCS (Rich Communication Services) messaging and AI, Twilio believes its fortunes will rise. On Tuesday, Twilio CEO Jeff Lawson told an audience that companies that want to survive a new digital age, and its multitude of communication channels, need to embrace the "natural behaviors" that users are already engaged in.
"Conversations are eating apps as the easiest way to interact with companies," said Lawson.
Year to date, Twilio shares are up 43%. 
Twilio, Alphabet and Facebook are holdings in Jim Cramer's Action Alerts PLUS charitable trust.