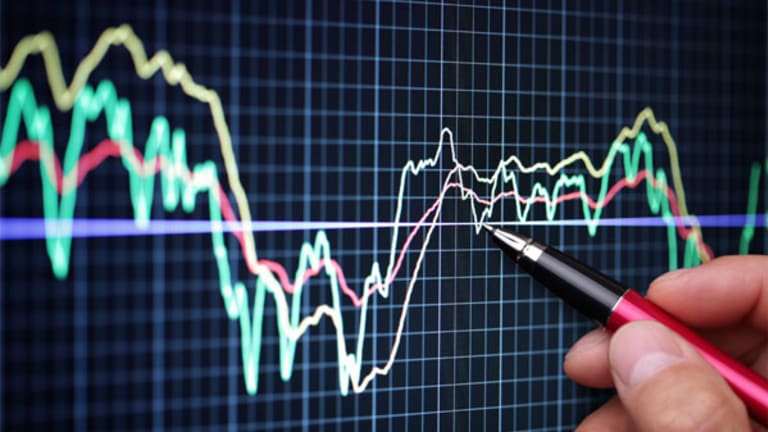 Selecting Smartphone Stocks
<I>Real Money's</I> Christopher Versace says the latest earnings confirms the maturing smartphone market is subject to greater price competition.
This article originally appeared Jan. 24, 2014, on Real Money. To read more content like this, + see inside Jim Cramer's multi-million dollar portfolio for FREE Click Here NOW.
We heard a few more smartphone companies report their quarterly results this week. What they are saying confirms what I have been saying here at Real Money Pro for some time. In short, the maturing smartphone market is subject to greater price competition as vendors offer more and more models at lower price points and low-cost companies such as ZTE and Huawei look to gain market share.
That means we can expect margins and earnings to come under more pressure, which makes stock selection far more critical. I continue to favor the kinds of companies that are increasing their dollar content per device. Examples include Skyworks (SWKS) - Get Skyworks Solutions, Inc. Report and Qualcomm (QCOM) - Get QUALCOMM Incorporated Report, as well as Broadcomundefined and RF Micro Devices (RFMD) .
Nokia Disappoints
Once a mobile-phone heavyweight, Nokia (NOK) - Get Nokia Oyj Sponsored ADR Report announced it sold only 8.2 million Lumia smartphones in the December quarter, down 600,000 from September. Even though Nokia sold 4.4 million Lumia smartphones in the year ago December quarter, the sequential drop from third-quarter 2013 to fourth-quarter 2013 raises questions about market share and what this could mean for Microsoft (MSFT) - Get Microsoft Corporation (MSFT) Report. Remember, Microsoft will soon be the owner of the Nokia device business as the transaction is set to conclude in the current quarter.
Two signs that the smartphone bloodbath I keep talking about is heating up were the decline in average selling prices on both a year-over-year and quarter-over-quarter basis, and the return to an operating loss for the Nokia device business in the December quarter. The new owner of that business, Microsoft, reported its own better-than-expected quarter last night due to the new Xbox rollout and better-than-expected Surface tablet businesses. However, Microsoft offered little guidance on what to expect from the Nokia device business last night. Microsoft shared that its own mobile efforts saw some improvement, but I suspect we'll get a more sweeping view on Microsoft's mobile ambitions once the Nokia device transaction closes later this quarter.
Samsung Also Disappoints
Samsung, the largest smartphone vendor by volume, reported a quarter over quarter decline in smartphone revenues, cited a drop in demand and shared that it does expect a seasonal drop in the first quarter of 2014. Moreover, Samsung also warned that we should expect price and product competition to intensify, which suggests to me that margins will come under pressure due to the combination of low-to-mid units increasing as part of the sales mix and greater marketing expenses. All of these are signals that the smartphone market is maturing and the bloodbath is practically on schedule.
Up Next: Apple, Google and Qualcomm
All of this sets the stage for earnings from Apple (AAPL) - Get Apple Inc. (AAPL) Report, which should benefit from the global launch of its two newest iPhone models as well as the iPad Air during the fourth quarter. While Google (GOOG) - Get Alphabet Inc. Class C Report tends not to showcase its mobile results, the commentary on both Motorola Mobility as well as the pace of Android device activations and usage patterns during the fourth quarter should be watched. Last, Qualcomm, the original mobile-chip arms merchant company, will offer insight into the overall market dynamics and help answer the question raised by TrendForce when it forecast a dip of 5.4% in first-quarter 2014 smartphone shipments compared to the December quarter.
At the time of publication, Versace had no positions in the stocks mentioned.
Christopher Versace writes the "
" newsletter and "
" trading service, which both use a thematic investing perspective that ties in economics, demographics, psychographics, technology and more. He's also the host of
PowerTalk
, a weekly podcast that features conversations with public and private management teams, as well as other thought leaders, for the benefit of both individual and institutional investors.