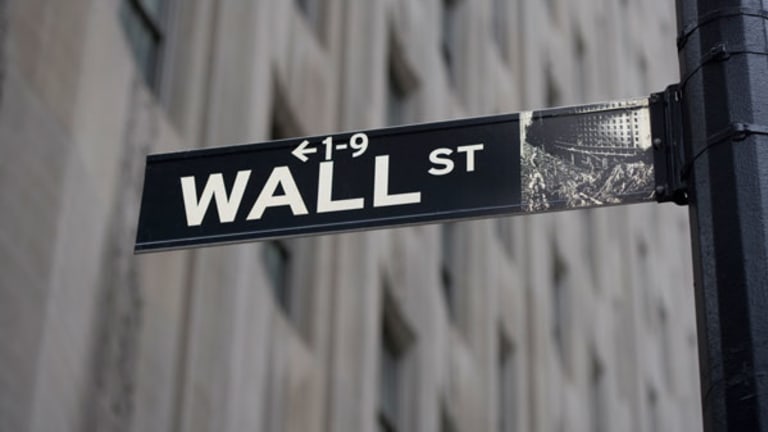 See-Through Yoga Pants, Then the Noise: Buy LULU Stock
For long-term investors, the controversy surrounding Lululemon's see-through yoga-pant recall represents a buying opportunity in the stock.
NEW YORK (TheStreet) -- My first reaction to the Lululemon (LULU) - Get Free Report story that transcended business and finance:
Holy crap!
As a media hack, I love when stories like this take off. For as big as Lululemon is in certain circles of affluence, it's not a brand most people think about on a daily basis. While it shares some of the attributes that help comprise
Apple's
(AAPL) - Get Free Report
image, I stop quite a ways short of calling Lululemon a household name.
But, hey, produce a few pairs of yoga pants you can see through and,
look out
, the world notices. Your image gets kicked up a notch. And, as
TheStreet's
Laurie Kulikowski explains in an absolutely fantastic article (
You can link to it via TheStreet's Facebook page
), it's most likely a net positive.
Laurie's story took off across platforms. With everything else happening in the world -- from the Fed to more Apple noise to news out of Europe -- it was No. 1 with a bullet on
TheStreet
for Wednesday. Why? Because people care about this sort of thing. And can you blame them?
Look, I live in LULU land. Santa Monica, Cali. You cannot walk three paces without seeing a beautiful person -- usually female, but sometimes male -- sporting something from Lululemon. It's this sort of high-end market where LULU can sell $150 yoga pants. And, as a living, breathing human who admires beauty, you can't help but look twice at a pair of Lululemon yoga pants, no matter how sheer they are.
This story opens the picture of LULU as the retailer of choice for hot and sporty people to the world and only reinforces it where the company already dominates. Like Laurie reported, just brilliant. Lululemon could not have pull this off any better if it was all a hoax.
As an investor, you should probably up your reaction from
holy crap!
to something else. This is a major buying opportunity.
I group LULU with names such as
Starbucks
(SBUX) - Get Free Report
,
Whole Foods Market
(WFM)
and even
McDonald's
(MCD) - Get Free Report
. If you're a long-term investor, any controversy -- a hacked
Twitter
account, a bad quarter, a recall, some other flavor of noise -- represents, in most cases, a buying opportunity.
These companies all have terrific management teams that have crafted incredible images. Their planned and unplanned marketing campaigns tend to go off without a hitch. They know their respective audiences and they each serve them so well.
Consider how
Starbucks took off and ran with digital
. Just an outstanding example of brilliant competence. They have reached some sort of scale with a tech-friendly, mobile customer base so they took technology to them in a way no other retailer really has. For as much as Whole Foods is tapped into its core shopper, it could learn a lot from Howard Schultz and Adam Brotman's innovative strategies.
TheStreet's
Dan Freed
made an excellent case for McDonald's marketing
last week in another must-read article. McDonald's tends to make its customers feel good about themselves, whereas
Wal-Mart
(WMT) - Get Free Report
, despite its seemingly well-intentioned pitch of "low prices," makes them feel like losers.
If we learned anything from Apple when Steve Jobs was alive and even more so now when's he gone, it's that image and marketing mean a ton. Apple once had this down. LULU, SBUX, WFM and MCD pretty much always have and definitely do. That's not changing anytime soon.
LULU may continue to feel pressure, but if you're a long-term investor -- I'm talking a multi-year, not multi-quarter time horizon -- it probably makes sense to scale into a position on every noise-related pullback. There's not much structurally wrong with Lululemon's grand plan to expand mindshare and market share geographically and across existing and forthcoming product lines.
-- Written by Rocco Pendola in Santa Monica, Calif.
Rocco Pendola is
TheStreet's
Director of Social Media. Pendola's daily contributions to
TheStreet
frequently appear on
CNBC
and at various top online properties, such as
Forbes
.