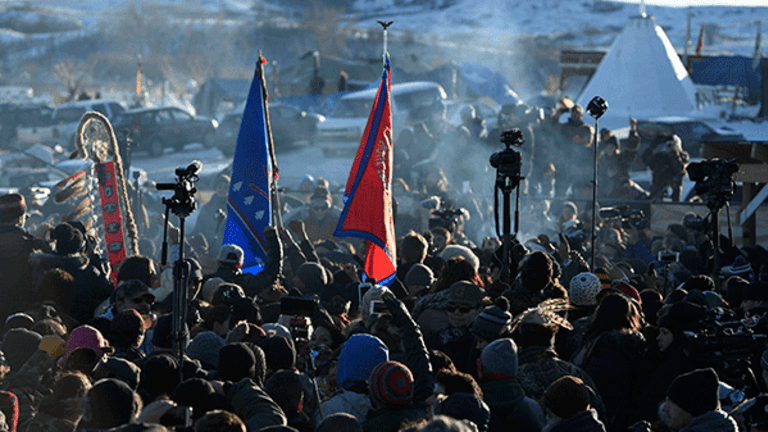 Second Fire Spotted at Standing Rock Protest
The Army Corp of Engineers set today as the deadline for protesters to disperse.
A second fire was spotted at the protests in Standing Rock, North Dakota as an Army Corp of Engineers deadline for the protesters to disperse looms today. The protesters stand in opposition to the environmental impact of the building of the Dakota Access Pipeline that is slated to run through the land.