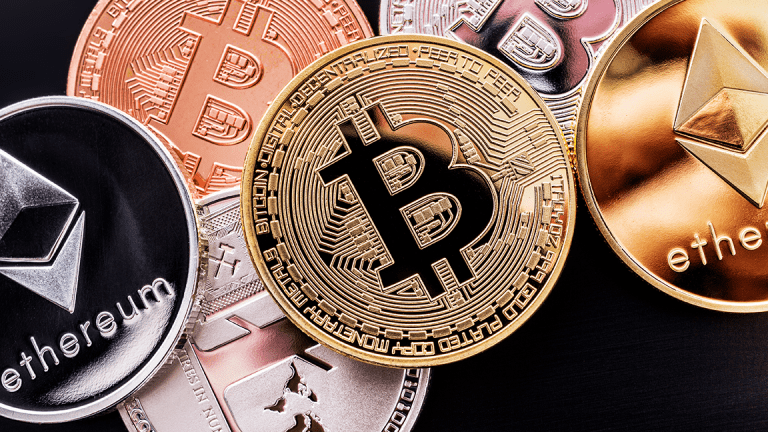 SEC to Review a Second Bitcoin ETF in Sign of Growing Acceptance
The filing by VanEck and SolidX follows the announcement of a similar review of a proposal last week by NYSE Arca and Bitwise Asset Management.
The U.S. Securities and Exchange Commission has a little more work than they did a week ago as they consider finally approving a Bitcoin ETF, a move that would enable cryptocurrency to become a more mainstream investment. 
Now they have two ETFs to consider instead of one.
In a notice on the U.S. Federal Registry, the agency said that VanEck/SolidX had filed a proposal with Cboe BZK Exchange for a rules change that would lead to a Bitcoin ETF. Last week, the SEC published a notice that it was reviewing a similar proposal by NYSE Arca and Bitwise Asset Management.
Approval of either or both of the proposals would help legitimize cryptocurrency as an investment. Cryptocurrency observers have considered SEC approval as one of the major impediments to it becoming more widely invested in.
This signals "growing acceptance of this asset class," said Jay Blaskey, the head of sales for BitIRA, a Burbank, Calif. company that enables consumers to exchange dollars in 401(k) plans and retirement accounts into cryptocurrencies. "The greater regulatory oversight will lead to a greater tolerance in the market for this asset and legitimacy. This is only good for the development of all cryptocurrencies and the cryptocurrency industry."
The SEC has 45 days from the date of submission to consider these proposals, although it can file for a 90 day extension. The agency has 240 days to accept or reject the ETF.
It is the first time since last August that the agency has had multiple Bitcoin ETFs to review at the same time. But the SEC has rejected earlier proposals largely because they had not offered sufficient protections for investors. The latest proposals have tried to address these concerns.
The founding CEO of the San Francisco-based hedge fund BitBull, Joe DiPasquale, said the latest events reflect rising demand for "institutional-grade products" in the cryptocurrency space. "Once we see some products and solutions materialize, investment in the crypto space is likely to rise," said DiPasquale.
BitIRA's Blaskey noted that pension funds, mutual funds and other institutional investors have been "limited" in their crypto investment activities and that SEC acceptance would likely usher in more robust participation. "They're more comfortable working through an ETF," Blaskey said. "The lack of regulation did scare them off."
Blaskey added: "These institutional investors bring capital and capital brings legitimacy."
VanEck and SolidX first announced the creation of the ETF in June 2018. The ETF will reflect the price of Bitcoin and trade in over-the-counter markets and U.S. and international exchanges.
"I believe that Bitcoin has emerged as a legitimate investment option, as a type of 'digital gold' that may make sense for investors' portfolios," said Jan van Eck, Chief Executive Officer of VanEck in a press release at the time of the announcement.
Van Eck added: "We believe that collectively we will build something that may be better than other constructs currently making their way through the regulatory process," continued van Eck. "A properly constructed physically-backed bitcoin ETF will be designed to provide exposure to the price of Bitcoin, and an insurance component will help protect shareholders against the operational risks of sourcing and holding bitcoin."
VanEck is a New York-based investment management firm with about $47 billion under management. SolidX is a New York-based financial services technology company that develops cryptography products and services.
Blaskey said that the latest proposals may reflect greater thoughtfulness than earlier initiatives. This reflects a calming in the cryptocurrency environment from the wild expectations of early 2018 after Bitcoin reached $20,000. The cryptocurrency has been hovering in the $3,000-$4,000 range since late November.
Bitcoin was trading at just above $3,900 in Wednesday afternoon trading.
"People aren't rushing into the market," Blaskey said. "Now they're trying to do things the right way instead of the fast way."
Blaskey believes that the SEC will approve a cryptocurrency ETF over the next six to eight months. "Everyone was nervous," he said. "Now we're in calmer times. Cryptocurrency is more politically palatable."