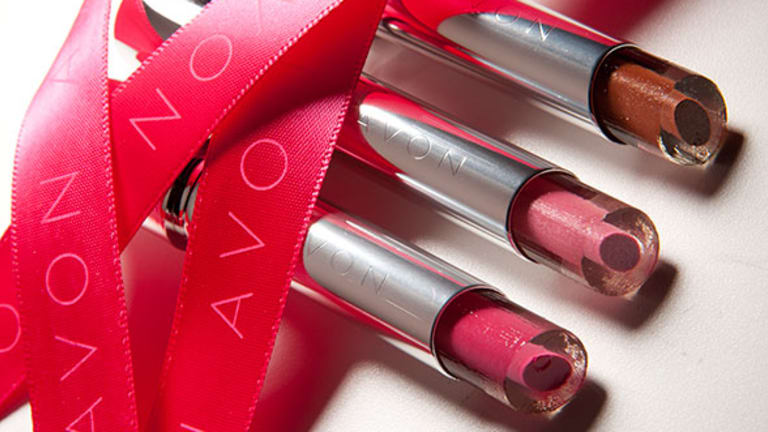 SEC Sues Bulgarian Trader Over Phony Avon Takeover Bid
The U.S. Securities and Exchange Commission is suing a Bulgarian trader over a phony takeover bid that prompted a brief spike in Avon's stock.
NEW YORK (TheStreet) -- Less than a month after a phony $8.2 billion bid for Avon (AVP) - Get Report prompted a 20% spike in the company's stock, the U.S. Securities and Exchange Commission is suing a Bulgarian trader the agency claims organized that ploy and two similar ones to bolster his portfolio.
The suit, filed in U.S. District Court in Manhattan, alleges that Nedko Nedev, 37, worked with PTG Capital Partners, PST Capital Group, Strategic Capital Partners and Strategic Wealth Investment to engineer gains in the stock of Avon as well as Tower Group International and Rocky Mountain Chocolate, using faked filings on the SEC's electronic system and false press releases.
In Avon's case, the faux deal -- which offered $18.75 a share, or about three times the previous day's closing price -- pushed shares in the company known for door-to-door makeup sales to the highest intraday price since May 5. Trading was briefly halted, and the stock pared gains as news spread that the filing was fake.
The phony bid for Tower Group (TWGP) was submitted through the SEC system, known as EDGAR, a day earlier, sending share prices up 32% and volume by nearly 2,000%, according to the lawsuit. The Rocky Mountain Chocolate Factory (RMCF) - Get Report fraud occurred in late 2012, and pushed up the company's stock 5%, according to the lawsuit.
Nedev used a brokerage account in the name of Strategic Capital Partners to take equity and derivative positions in Avon, Tower, and Rocky Mountain before the nonexistent bids pushed up prices of the stocks, the SEC said.
"Nedev traded equity positions in all three issuers," the SEC said. "It is highly unlikely that Nedev's trading was mere coincidence given that the manipulations occurred over four years, involved very different issuers, and occurred in at least one extremely lightly traded stock."