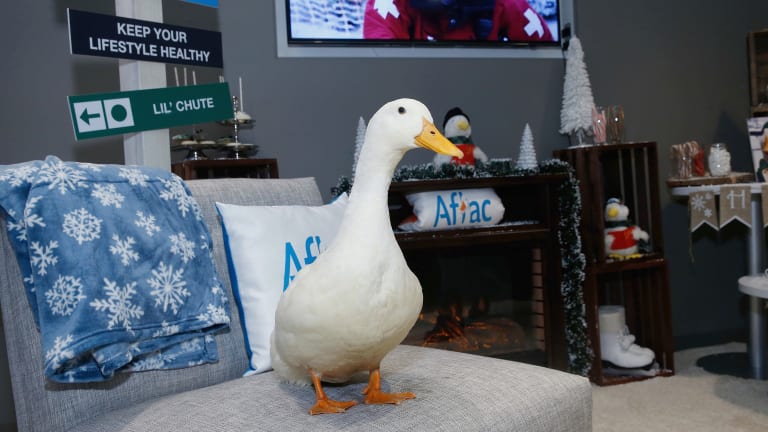 SEC Probing Aflac over Allegations It Misled Investors on Sales
The SEC will review allegations that Aflac Inc. misled investors about the insurance company's sales and revenue.
Aflac has nothing to quack about on this one. 
The Securities and Exchange Commission will review allegations that Aflac Inc. (AFL) misled investors about the insurance company's sales and revenue, according to an analyst familiar with the company. The investigation is in response to a complaint filed by former independent contractors in February that claims that the company inflated a sales metric and changed its timeline for recording revenue to improve its earnings report.
The analyst, Greg Peters of Raymond James, wrote in a report Thursday that he believes the investigation "will turn out to be a non-issue," but investors weren't so sure. Aflac fell 1.1 percent by the market's close. Peters said Aflac has confirmed to him the existence of the probe.
Shareholders have good reason to be nervous, according to Stephen Hinton, who does corporate and securities law for the Bradley law firm in Birmingham, Alabama. While the investigation isn't out of the ordinary, it is unusual for so many of its details to be made public, Hinton said.
"Aflac has been very proactive," Hinton said. "From an investor standpoint they're doing all the right things but that doesn't mean that the allegations aren't true or that the SEC isn't looking into something even beyond what we know."
SEC spokesperson Christopher Carofine declined to comment on the investigation. Depending on its results, it could force the company to revise its financial statements or have a change in management, Hinton said.
The allegations against the insurance giant have already been investigated by outside lawyers at Jones Day, who were hired by a special litigation committee constructed by Aflac's board. They found no evidence of wrongdoing, according to a report published by the board in February.
"The inquiry could yield nothing but provide plenty of problems including shareholder losses,"
Charles Elson, director of the John L. Weinberg Center for Corporate Governance at the University of Delaware said. "Responding to an inquiry is expensive. How expensive depends on what they will be looking at."