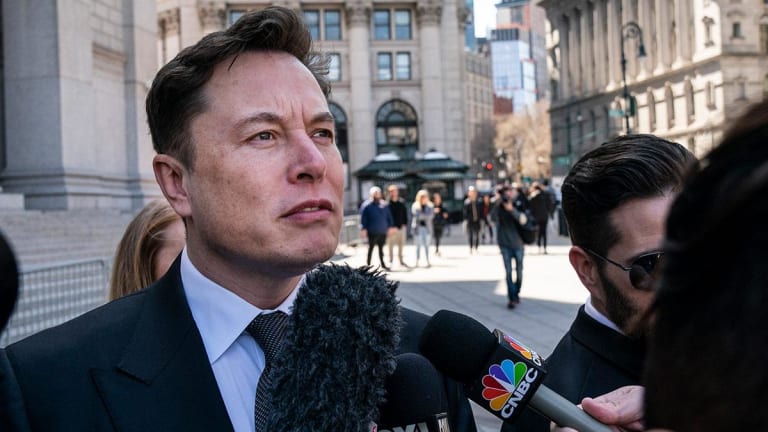 Judge Gives Musk and SEC 2 Weeks to Work Out Differences
The SEC wants a judge to hold Elon Musk in contempt of court for breaking the rules of his previous settlement with the regulatory agency.
A U.S federal judge is giving the Securities and Exchange Commission and Elon Musk two weeks to settle their differences first before making a ruling herself in the SEC's contempt case against Musk. 
SEC lawyers did not ask a judge to remove Musk from his position as the head of the company, however, for violating his previous settlement with the SEC in which he agreed to have his tweets monitored by the company. The hearing took place before Judge Alison Nathan in federal court in New York City on Thursday. 
Musk could, however, face additional fines and further limits to his social media use if a judge deems that he violated his settlement. The latest charges stem from a tweet Musk made earlier this year stating that Tesla would make around 500,000 vehicles in 2019. He later corrected this to say that Tesla would be on a run rate to produce "probably around" 500,000 vehicles by the end of the year, with full-year deliveries totaling about 400,000.  
The SEC argued that the tweet was material information and should have been approved by the company before Musk sent it.
"Tesla still appears to be unwilling to exercise any meaningful control over the conduct of its CEO," said Cheryl Crumpton, the counsel representing the SEC.
Significantly, Crumpton did not recommend that Musk be asked to step down from running the company or from its board of directors. Instead she said Musk should incur a "series of escalating fines" for future violations, though there was no detail about what those new fines might be.
Musk has been in hot water with the regulatory body since last August after he tweeted that he had secured enough funding to take Tesla private at $420 per share. That tweet resulted in a $20 million settlement fine and a ruling that Tesla should monitor Elon's tweets. 
Tesla shares fell 8.2% on Thursday, paring deeper losses earlier in the day after the electric automaker reported first quarter sales and delivery numbers on Wednesday night that were significantly lower than expected. 
How Much Money Will I Need to Retire?
Want to learn about retirement planning from some of the nation's top experts? Join TheStreet's Robert "Mr. Retirement" Powell live in New York on April 6 for our Retirement Strategies Symposium. For a limited time, tickets are available for $99 for this full-day event. Check out the agenda, learn about the speakers and sign up here.