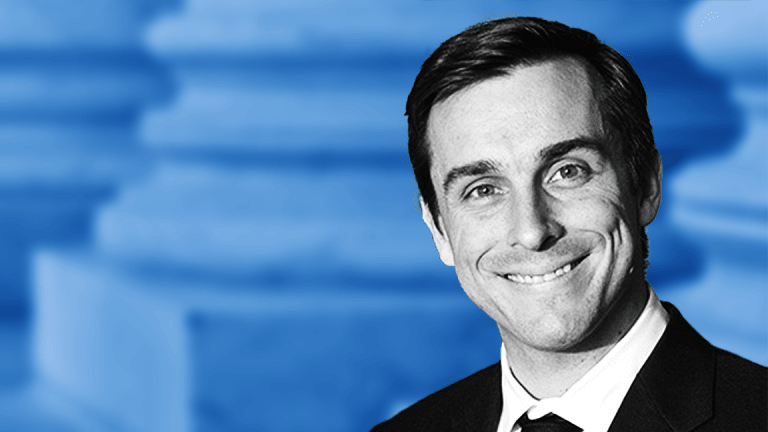 SEC Commissioner Calls for Review as Buybacks Surge to $4.7 Billion a Day
The SEC could be about to make some enemies in America's C-Suites.
The SEC may be about to make some enemies in America's C-Suites.
The SEC's rules on how much stock executives can sell during stock buybacks are long overdue for a review, Commissioner Robert Jackson Jr. said during a speech at the Center for American Progress in Washington Monday. The current rules, adopted in 2003, allow executives to use the influx of capital caused by the Republican tax bill to cash out their own stock options at the expense of investors, Jackson said.
"At the SEC, it's time for our rules to require corporate managers who say they want to manage for the long term to put their money where their mouth is," said Jackson, a Democrat nominated by President Trump who joined the SEC in January. "At the very least, our rules should stop giving executives incentives to use buybacks to cash out."
The country has seen a significant spike in stock buybacks this year, as more companies move to repatriate their capital after the Tax Cuts and Jobs Act of 2017 cut the tax on corporate income brought into the country by more than half. Some $4.7 billion has been spent on stock buybacks daily in 2018 on average, up from $2.2 billion daily in 2017, according to TrimTabs Investment Research.
"Buybacks have really exploded," TrimTabs spokesman Winston Chua said. "This quarter's volume of buybacks is already ahead of Q1, which was an all-time high."
Jackson said this is cause for concern.
"Look, the rapid cycling of capital at American public companies has had real costs for American workers and families," Jackson said. "We need our corporations to create the kind of long term sustainable value that leads to the stable jobs American families count on to build their futures."
Jackson proposed that the SEC review its stock buyback rules to limit executives' ability to sell their own shares during buybacks to encourage them to invest capital in employee training and wages in addition to holding an open comment period to learn more about how investors feel about the current wave of buybacks.
"Over the long-run, the current stock buybacks will likely mean lower potential returns for investors," said Joshua Escalante Troesh, a professor of entrepreneurship and personal finance at El Camino College in Torrance, California. "The money isn't being used to invest in company growth such as modernizing technology, developing new products, entering new markets, or investing in employee productivity through training."
Although Jackson said his proposal has yet to garner the support of the other SEC commissioners, he remains hopeful that he will be able to implement reforms. While he believes that there is "unanimous agreement" within the Commission that current buybacks procedures should not be allowed to continue, the Commissioners will most likely disagree on what action to take.
When asked about the proposal's prospects, Jackson said, "Hope spring eternal."