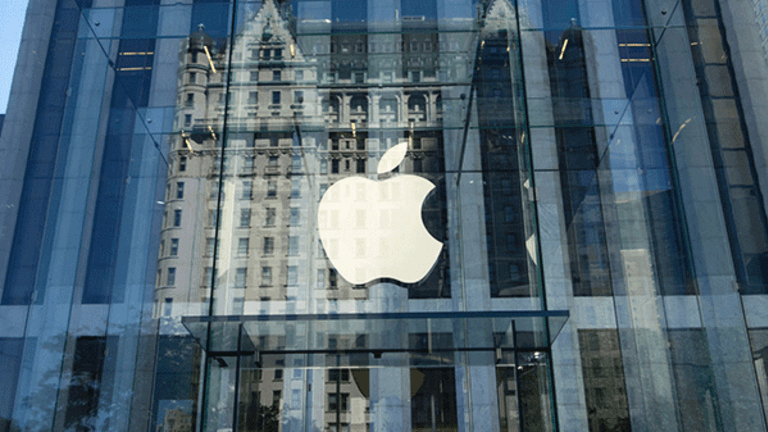 Schisms Between the Stock Market and Stock Prices: Doug Kass's Views
Doug Kass shares his views on the stock market and prices.
Doug Kass shares his views on the stock market and prices.
Doug Kass shares his views every day on RealMoneyPro. Click here for a real-time look at his insights and musings.
Schism Between Stock Market and Stock Prices Continues
Posted on 10:28 a.m. EDT on Friday, Sept. 23, 2016
"Manufacturers indicated the slowest overall rise in new business intakes so far this year, which contributed to relatively subdued job hiring (although rose slightly from a four-month low) and ongoing efforts to reduce inventory levels ... while there were also reports that the strong dollar had dampened export sales."
--Markit
Markit's U.S. Manufacturing Index dropped from 52 in August to 51.4 -- a three-month low and below the six-month average of 53.7. Importantly, backlogs fell to a low last seen in May, 2016.
Peter Boockvar of The Lindsey Group summarizes:
"After falling into contraction in August as measured by the ISM survey, the September data looks no better. The NY and Philly manufacturing indices seen last week imply another below 50 print and this Markit report reflects relatively stagnant activity. As for a market response, they never do respond much to the Markit's US PMI and focus more instead on the ISM. This is in contrast to the Markit prints overseas as it's a good measure of international manufacturing and services."
Position: None
Raising Short Exposure
Posted at 9:58 a.m. on Friday, Sept. 23, 2016 
I have been patient in this late September advance but I have raised my net short exposure from small to between small and medium in size on Friday morning.
Position: Long SDS; short SPY small
Action in Twitter Is Fast and Furious
Posted at 9:34 a.m. EDT on Friday, Sept. 23, at 2016
I believe that Twitter (TWTR) - Get Report could be valued at about $24 to $25 a share in a private transaction.
As there is no assurance of a deal, I have sold the balance of my Twitter long at $22.50.
It should be noted that more than 50 million shares of Twitter are short. I suspect we are experiencing a short squeeze that could be exaggerating the upside move.
Position: None
Two Thin Reed Signs of a Market Top
Posted on 9:16 a.m. EDT on Friday, Sept. 23, 2016
"The Citi Eurozone Surprise index is at the lowest level in five months. The U.S. index is down 50 points over the past two months at just above the lowest since early July. As for the Global index, it sits at the lowest level since late March."
--Peter Boockvar, The Lindsey Group
At a time in which climbing stock prices (25x GAAP and 19x non-GAAP) are arguably disassociating themselves from a deceleration in the rate of growth in the real economy, yesterday I observed several incidents that could be considered "thin reed" indicators of a possible market top:
"Talking heads" reverse opinions on stocks at higher prices after no or limited change in fundamentals
On the first point, I actually thought both commentators (whom I admire and are friends) had valid observations and reactions to the others' responses. But the point I am making is that this sort of polemic usually only follows a broad upward move in equity prices. To be sure, it does not occur at the beginning of a market advance!
On the later point, I thought Dan Niles' appearance on CNBC was also revealing and consistent with the "buyers living higher and sellers living lower" thesis.
Here is late January, Niles is uber-bearish on the outlook for Apple (AAPL) - Get Report for what appears to be both cyclical and secular reasons.
Apple is a holding in Jim Cramer's Action Alerts PLUS Charitable Trust Portfolio. Want to be alerted before Cramer buys or sells AAPL? Learn more now.
At under $100 a share Niles cited:
Earnings per share will be worse than consensus
The company missed the June quarter, was light in the September quarter and guided lower going forward
Demand for iPhone and smart phones has peaked
Average selling prices, which were rising, will now decline.
Component prices are not dropping; margin pressure lies ahead
On Thursday afternoon, at nearly $115/share, Niles revealed that Apple was his largest long position. In this appearance, he cited:
Apple remains an iPhone play
The company only has to grow sales 1% sequentially to meet EPS targets
Subsidies are increasing
The valuation is "great"
It should be noted that in the months that followed Niles' very bearish position on Apple earlier this year, Apple's consensus profit projections have actually declined as the share price has risen by about 16%.
Position: Long SDS; short SPY small, AAPL
CNBC's Faber Reports Twitter Takeover Interest
Posted on 9:11 a.m. EDT on Friday, Sept. 23, 2016
CNBC's David Faber has annouced that Twitter (TWTR) - Get Report has received some expressions of interest for a takeover.
Takeover optionality has been an important reason that I put Twitter on my Best Ideas List at $14.60 in June.
Given the share price rise, I have halved my long position in premarket trading at about $21.80, and I have moved to a small position from medium in size.
The shares remain on my Best Ideas List.
Position: Long TWTR small
At the time of publication, Kass and/or his funds were long/short XXX, although holdings can change at any time.
Doug Kass is the president of Seabreeze Partners Management Inc. Under no circumstances does this information represent a recommendation to buy, sell or hold any security.