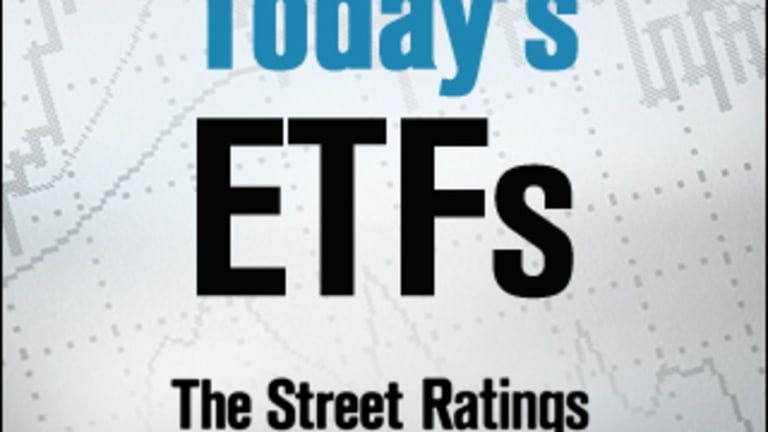 Saudi Oil Supply Pumps Up Confidence
Saudi Arabia trumps OPEC in willingness to meet market demand for crude oil.
NEW YORK (
) -- At the latest meeting of the 12 member Organization of Petroleum Exporting Countries (OPEC) Saudi Arabia stood firm in its worldview that now is not the time for another oil shock. OPEC failed to come to an agreement on the cartel's level of crude oil output with the Saudi Oil Minister Ali al-Naimi pledging that his country will meet "the needs of the market regardless of the disagreement."
Confidence in the future supply of crude oil may cap the upside potential for oil-linked, exchange-traded funds. Both the
United States Oil Fund
(USO) - Get Report
and
iPath S&P GSCI Crude Oil Total Ret
(OIL) - Get Report
are 'Sell'-rated by TheStreet Ratings.
Reasons for Saudi Arabia limiting the rise in crude oil prices abound.
First, on the geo-political front, the Saudis may wish to appease the American government. This insulates Saudi Arabia from receiving official U.S. complaints about the use of the Saudi military to put down civil unrest during the
Arab Spring
.
Second, the Saudis know that crushing a budding recovery in the U.S. can lead to lower crude oil demand and lower long-run revenue generated from their proven oil reserves. Cash strapped consumers, staggered by pain at the pump, have already restricted discretionary spending and would be forced to curtain non-discretionary purchases, potentially triggering the next recession and lowering energy demand.
Third, if oil prices spike higher, the initiatives to promote conservation and renewable energy sources will not only gain traction but also become economically viable. The transition to renewable energy is inevitable. However, the Saudis would like to push the date when battery-powered cars get charged without burning hydro-carbons as far into the future as possible.
There are four alternative energy exchange-traded funds rated in the 'Hold' range worth considering. The
First Trust ISE Global Wind Energy Index
(FAN) - Get Report
has top U.S. traded holdings of
Siemens AG
(SI) - Get Report
and
General Electric Company
(GE) - Get Report
.
iShares S&P Global Clean Energy Index
(ICLN) - Get Report
hoards shares of
SunPower Corp
( SPWRA) and
First Solar
(FSLR) - Get Report
.
ELEMENTS MLCX Biofuels Tot Ret
(FUE) - Get Report
rises and falls with the futures contract prices of soybeans, corn, and sugar.
PowerShares Global Wind Energy Port
( PWND) blows with
Broadwind Energy
(BWEN) - Get Report
and
China Ming Yang Wind Power Group Ltd. ADS
(MY)
.
-- Reported by Kevin Baker in Jupiter, Fla.
For additional
check out our Ratings Research Center.
Kevin Baker became the senior financial analyst for TheStreet Ratings upon the August 2006 acquisition of Weiss Ratings by TheStreet.com, covering equity and mutual fund ratings. He joined the Weiss Group in 1997 as a banking and brokerage analyst. In 1999, he created the Weiss Group's first ratings to gauge the level of risk in U.S. equities. Baker received a B.S. degree in management from Rensselaer Polytechnic Institute and an M.B.A. with a finance specialization from Nova Southeastern University.