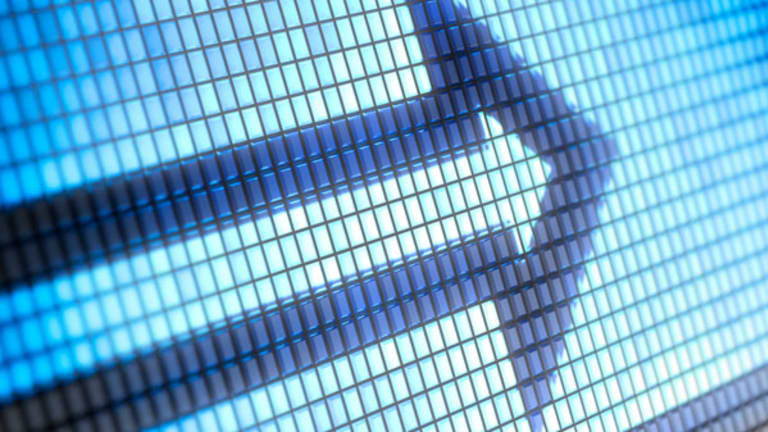 Santander Mexico CEO Says Drugs Won't Derail Economy
Marcos Martinez believes that Mexico's financial system is strong enough to overcome drug violence.
NEW YORK (TheStreet) -- In this interview with Debra Borchardt, Santander Mexico CEO Marcos Martinez discussed his successful IPO. A full transcript appears below.
Debra Borchardt:
Santander Mexico had a successful launch on Wednesday. I'm here with the CEO, Marcos Martinez. In light of all the trouble that we're seeing over in Spain right now, I think investors are concerned. How much control is your parent going to have over you?
Marcos Martinez:
Well, our parent house has a lot of influence, in what is the philosophy of Santander. They're doing, retail banking that is one the best models in the world but at the same time we're very independent. In terms of liquidity, on equity, and in the local strategy that is decided by all, because we know the market, we are there.
Debra Borchardt:
That's correct and Santander Mexico is a very strong, stable banking giant. Is there a region or a market that you're going to focus for your expansion in Mexico?
Marcos Martinez:
We are focusing in developing more of the retail banking operation, especially with mortgages, and insurances, and credit cards and personal loans. We are having a very successful operation with SME's, but it's a very difficult segment of the market to attain, but we have been doing it with our very high quality of loan portfolio.
Debra Borchardt:
Well, there certainly is a lot of opportunity on that side. We know that in Mexico that group has been pretty under banked.
Marcos Martinez:
Yes. Cities were under banked but now there is a possibility in the country to grow and to look healthy that is what usually has happened in the past. Now, all the competitors and of course, us, are very confident in that we'll grow, we'll grow fast and we'll grow healthy.
Debra Borchardt:
Banco Mexico, has had pretty good capital reserves. Now, will you be an early adopter of the new Basel III requirements?
Marcos Martinez:
Yeah. We are going, at the beginning of the next year in Basel III in terms of capital, and the whole system is prepared, we are very well prepared. We have now 14.3 percent of capitalization and we are going to the Basel III, we'll be at 14.1 percent just twenty basis points in difference.
Debra Borchardt:
You've been very good at controlling your cost. Do you expect that you will just maintain that or will you look to cut costs even more?
Marcos Martinez:
In this moment we have a 35 percent cost to income ratio. That is the best in the Mexican market and one of the best in the world. We're going to grow it to 37.5 the next year because we are expanding the branch network, but in three, four years, we think we can be again between 33 and 35 percent.
Debra Borchardt:
We hear so much about the violence in Northern Mexico with the drug cartels. Do you have any concern that, that could spill over into the larger markets, or do you think it's contained to those you know, particular groups?
Marcos Martinez:
No. You're talking about how will it affect the financial system?
Debra Borchardt:
Well, could it expand to the economy at large?
Marcos Martinez:
No. We're seeing that the economy is going very well. That money is there, but it's not affecting it... the formal financial system has a very good controls, doesn't happen through the financial system, and that is good for the country and of course for the banks.
Debra Borchardt:
And so what will be your main focus this year now going forward as a public company?
Marcos Martinez:
Well, in terms of this, it's to give good news to the investor that we have, to respond to the confidence that they have put in us. We are going to do it our best and we'll give you some surprises.
Debra Borchardt:
Well, I am sure that they are going to surprise on the upside because Mexico is a large banking group that is going to do very well. In fact that's why Santander Spain has been spinning them off, is because they're so valuable.
Disclosure: TheStreet's editorial policy prohibits staff editors, reporters and analysts from holding positions in any individual stocks.