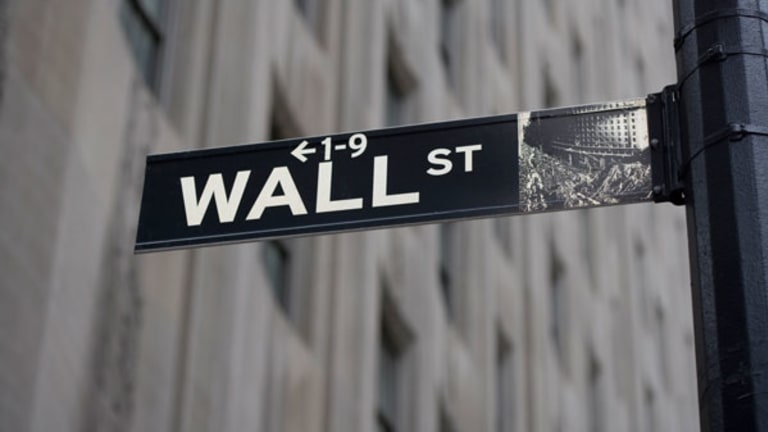 San Francisco Stocks to Consider
Now that San Francisco Giants have claimed their baseball victory, here are some San Francisco-based stocks that could prove to be victorious investments.
MILLBURN, N.J. (Stockpickr) -- Before the Texas Rangers lost the 2010 World Series, I wrote a piece highlighting regional stock opportunities in the Dallas-Ft. Worth area.
Now that the San Francisco Giants have claimed their baseball victory, I thought I'd see what
companies headquartered in San Francisco
might offer investors a chance for their own stockpicking victories.
Gap
(GPS)
Gap has a market capitalization of $12.9 billion, making it one of the largest retailers in the world and the largest purely apparel retailer in the U.S. The company operates over 3,100 unites of The Gap, Old Navy and Banana Republic stores in the U.S., the UK, Canada, France and Japan. The company will be expanding to Italy and China this year.
>>Also:
5 Retail Stocks to Buy on Luxury Recovery
With every successive quarter, I become more intrigued and impressed with the turnaround at the Gap. More and more consumers, including an increasingly strong teen and tween customer base, are accepting the brand. 2009 was a big turnaround year, and growth in earnings has continued in 2010 and will continue in 2011.
While analysts currently project 2012 earnings to grow by a modest 5%, I am expecting a much bigger year for the Gap as international expansion and the benefit of a lower dollar bolster earnings growth. The balance sheet of this company is very strong, with about $2.75 per share in cash and short-term investments and no debt. The board continues to authorize share repurchases.
>>Also:
5 Best Gift Cards for Early Holiday Shopping
McKesson
(MCK)
I very well could have added McKesson to my recent list of
health care stocks to consider
. This San Francisco-based drug wholesaler has as market capitalization of about $16.8 billion and is the largest pharmaceutical distributor in the U.S. In addition, McKesson supplies medical supplies and surgical equipment to doctors, hospital and health care facilities.
>>Also:
10 Health Care Stocks With Up to 30% Upside
With the exception of the fourth quarter of 2009, McKesson has delivered consistently high single-digit earnings growth. In the future, as more money is spent on health care and the population ages, earnings growth could increase to the low teens.
The company reports on a March fiscal basis. Analysts expect the company to earn $4.82 for the March 2011 fiscal year and $5.42 for the following fiscal year. The industry P/E is rather low at about 13 to 15. I believe that McKesson deserves to trade at the higher end of that multiples range, and over the course of the next 18 months, I foresee the company's stock trading toward a target level of $80.
>>Also:
15 Stocks With Large Insider Selling
McKesson's sheet is strong, with $3.05 billion of cash that is more than enough to cover the $2.3 billion of debt which the company owes.
PG&E
(PCG)
PG&E, the nation's fifth-largest utility company, supplies electricity and natural gas throughout Central and Northern California. The company sports a market capitalization of about $18.8 billion.
>>Also:
Top-Rated Multi-Utilities Stocks
As a public utility, the PG&E is heavily regulated by state utility commissions, so its ability to raise customer rates is limited. But those limitations do not prevent utilities from growing both on the top and bottom line. Most important, utilities such as PG&E are cash cows. In return, they pay
to shareholders. PG&E currently yields 3.8%, but I expect the
in the first quarter of 2011.
Utilities such as PG&E carry large amounts of debt that can easily be serviced from its operational cash flow.
>>Also:
Visa
(V)
San Francisco is home to several major financial institutions, including
Wells Fargo
(WFC)
,
Charles Schwab
(SCHW)
and my favorite San Francisco financial company, Visa.
Visa is a credit card processor, not a credit card issuer. Credit card issuers take credit risk; credit card processors act as a clearinghouse for credit and debit card transactions. With the global use of plastic as currency on the rise for both debit and credit transactions, Visa has and will continue to generate earnings growth in the low 20% rates.
>>Also:
10 Financial Stocks Selling at Deep Discounts
Since Visa does not take credit card risk, its debt levels are virtually nil. Net cash, cash equivalents and short-term investments amount to $7.1 billion, or about an eighth of the company's market capitalization of $57 billion.
I expect shares of Visa and
MasterCard
(MA)
, its closest competitor, to increase by about 20% in the next year.
>>Also:
Fairholme Makes Big Bets on Financial Stocks
Dolby Laboratories
(DLB)
Dolby, which has a market capitalization of $7.7 billion, develops and delivers products and technologies for sound and digital audio for both professional and personal use. With the increasing market for high-definition home entertainment and enhanced movie technologies in theaters, Dolby is in the sweet spot of entertainment technology. It is a fast-growing company, although its growth rate has slowed recently as Dolby matures.
>>Also:
3 Showbiz Stocks That Could Get Squeezed
Dolby is more speculative than the other San Francisco-based stocks I've mentioned, but it is also more intriguing. On the one hand, I can see the stock rising 20% in the next year. On the other hand, if growth continues to contract, the stock may be due for a fall. Of course, that is what speculation is all about.
-- Written by Scott Rothbort in Millburn, N.J.
RELATED LINKS:
>>Two Pair Trades for Absolute Returns
>>How to Invest in the Hispanic Consumer
>>4 Stocks to Lead the Way in 2011
Follow Stockpickr on
and become a fan on
Facebook.
At the time of publication, Rothbort had no positions in stocks mentioned, although positions can change at any time.
Scott Rothbort has over 25 years of experience in the financial services industry. He is the Founder and President of
, a registered investment advisor specializing in customized separate account management for high net worth individuals. In addition, he is the founder of
, an educational social networking site; and, publisher of
The LakeView Restaurant & Food Chain Report
. Rothbort is also a Term Professor of Finance at Seton Hall University's Stillman School of Business, where he teaches courses in finance and economics. He is the Chief Market Strategist for The Stillman School of Business and the co-supervisor of the Center for Securities Trading and Analysis.
Mr. Rothbort is a regular contributor to
TheStreet.com's RealMoney Silver
website and has frequently appeared as a professional guest on
Bloomberg Radio
,
Bloomberg Television
,
Fox Business Network
,
CNBC Television
,
TheStreet.com TV
and local television. As an expert in the field of derivatives and exchange-traded funds (ETFs), he frequently speaks at industry conferences. He is an ETF advisory board member for the Information Management Network, a global organizer of institutional finance and investment conferences. In addition, he is widely quoted in interviews in the printed press and on the internet.
Mr. Rothbort founded LakeView Asset Management in 2002. Prior to that, since 1991, he worked at Merrill Lynch, where he held a wide variety of senior-level management positions, including Business Director for the Global Equity Derivative Department, Global Director for Equity Swaps Trading and Risk Management, and Director for secured funding and collateral management for the Global Capital Markets Group and Corporate Treasury. Prior to working at Merrill Lynch, within the financial services industry, he worked for County Nat West Securities and Morgan Stanley, where he had international assignments in Tokyo, Hong Kong and London. He began his career working at Price Waterhouse from 1982 to 1984.
Mr. Rothbort received an M.B.A., majoring in Finance and International Business from the Stern School of Business, New York University, in 1992, and a B.Sc. in Economics, majoring in Accounting, from the Wharton School of Business, University of Pennsylvania, in 1982. He is also a graduate of the prestigious Stuyvesant High School in New York City. Mr. Rothbort is married to Layni Horowitz Rothbort, a real estate attorney, and together they have five children.