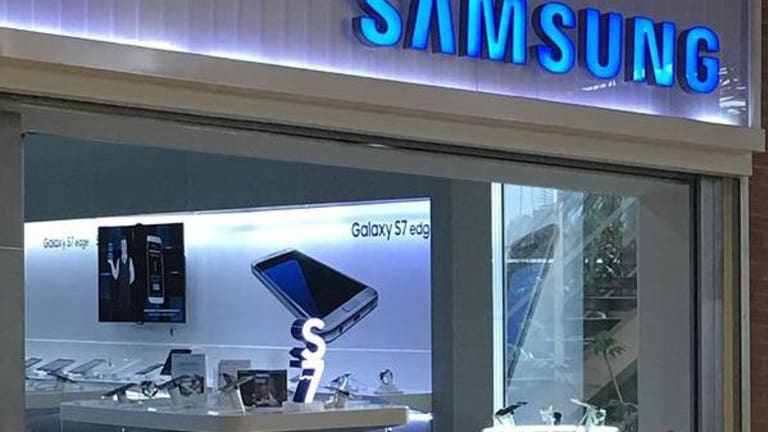 Samsung Shares Hit After Vice Chairman Lee Held By Police in Seoul
Samsung stock fell sharply after its most senior executive was detained amid charges of influence peddling in a scandal that has led to the impeachment of the country's President.
Samsung (SSNLF) stock fell sharply Friday after its most senior executive was detained by authorities in Seoul amid charges of influence peddling in a nationwide scandal that has led to the impeachment of South Korean President Park Geun-hye.
Jay Y. Lee, vice chairman of the executive board, was taken into custody after prosecutors sought a warrant for his detention and said he will be charged with several offences including bribery, embezzlement and perjury. Lee, 48, has been the subject of an investigation into a cash-for-influence scandal that brought down Park Geun-hye late last year.
Samsung stock closed 1.05% lower at 1,507,000 won each Friday, against a 0.06% decline for the benchmark KOSPI Composite index. Year-to-date, however, the shares are still holding on to a 5.1% gain.
Vice chairman Lee, who has effectively been in charge of the Samsung Group since his father (chairman Lee Kun-hee) was incapacitated by a heart attack in 2014, is accused of directing 43 billion won ($37 million) to entities linked to Choi Soon-sil, a confidante of President Park.
The payments were allegedly made to help win government approval of a 2015 merger between Samsung holding company Cheil Industries and construction firm Samsung C&T Corp., a move that solidified Lee's control over Samsung.
The arrest comes as Samsung is grappling with an increasingly competitive smartphone market and attempting to put the ill-fated release of its Galaxy 7 behind it.
Lee can be held for up to 20 days before he must be charged or released, with Reuters reporting Friday that a judge has rejected a similar attempt by prosecutors to detain Samsung Electronics president Park Sang-jin.
Park Geun-hye was impeached on Dec. 9 over allegations that she used presidential influence to curry donations for a foundation ran by Choi Tae-min.
Tae-min has since been arrested and placed on trial for offences including fraud. It has been alleged that she used her connections to South Korea's then president to pressure companies to make donations to her foundation.