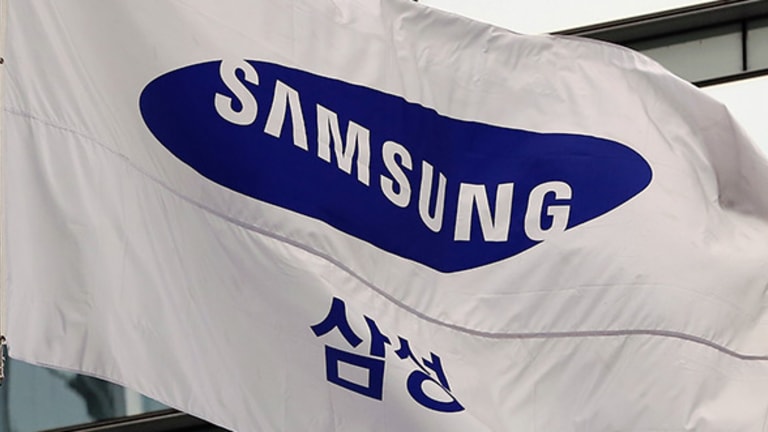 Samsung SDI to Build Electric Vehicle Battery Plant for European Market
Budding worldwide electric vehicle sales spur more battery capacity.
Samsung SDI, a major South Korean producer of lithium ion batteries used in electric vehicles, said it will invest $358 million to build a battery factory in Hungary for supplying the European auto industry.
The company, which already operates facilities in China and South Korea, said its plant will open in the second half of 2018 near Budapest and would be able to make batteries for about 50,000 vehicles annually. German automaker BMW is among the company's clients; BMW's i3 EV uses a Samsung battery.
In June, Bloomberg reported that Samsung SDI was discussing supply of its batteries to Tesla Motors, which is building its own battery plant in Nevada with Japanese supplier Panasonic.
The factory will "help us save logistics costs and quickly cope with demand from customers, as European companies have manufacturing bases around Hungary," Samsung SDI said in a statement. The company is an affiliate of Samsung Electronics Co. (SSNLF) .
In April, Reuters reported that LG Chem was planning to build a battery plant in Poland, with a capacity of about 229,000 batteries a year -- which would make it the second biggest LG battery plant after its China installation.
In the wake of the diesel emissions scandal at Volkswagen, European automakers are poised to phase out some diesel models and ramp up production of EVs over the next few years, which will require more battery manufacturing capacity in the European Union. VW is among those automakers rushing to develop new EV models.
Although EV sales have been modest in North America, they are picking up in Europe and even more so in China, where government subsidies to manufacturers are set to expire and soon could be replaced by rules requiring automakers to build EVs or buy carbon credits.
EV sales worldwide have been accelerating in 2016. EV sales are heading toward 800,000 for the year worldwide, representing roughly 1% of the global market share. China is leading the world, with EV sales amounting to about 1.5% of the vehicle market.
The world's leading maker of EVs this year is the Chinese automaker, BYD Company (BYDDF) , which also builds rechargeable batteries and mobile phone components. In second place is Nissan Motor (NSANY) , maker of the Leaf.
Doron Levin is the host of "In the Driver Seat," broadcast on SiriusXM Insight 121, Saturday at noon, encore Sunday at 9 a.m.
This article is commentary by an independent contributor. At the time of publication, the author held no positions in the stocks mentioned.