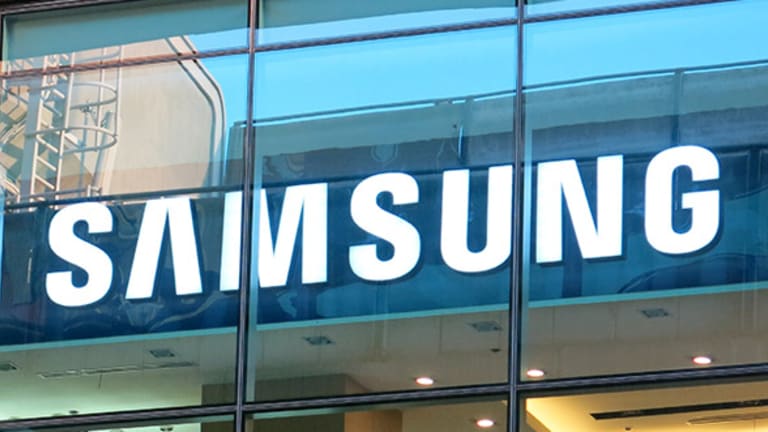 Samsung's Executive Scandal Will Have Little Effect On Its Global Standing... For Now
The Jay Y. Lee indictment will impact Samsung's long-term strategic planning but not day-to-day operations.
Despite the indictment of a group of key executives at Samsung Group, don't expect the South Korean conglomerate to miss a beat, at least in the short term.
Not only will Jay Y. Lee, the company's vice chairman continue to run the company from behind bars (something that is not uncommon in South Korea) but he has already set up an infrastructure that will allow the company to run without a hitch as the scandal plays out, at least for now.
"The Jay Y. Lee indictment will impact Samsung's long-term strategic planning and has already impacted internal personnel to some degree, but is unlikely to have an influence on day-to-day operations," said Scott A. Snyder, senior fellow for Korea Studies and director of the Program on U.S.-Korea Policy at the Council on Foreign Relations.
"From a management perspective, this is a mess. But from a U.S. consumer perspective, the effect will be near to zero. Many U.S. consumers don't even know this is taking place, this is not a bribery probe from the Department of Justice," said Jack E. Gold, President and Principal Analyst at J.Gold Associates, a technology research advisory firm.
The comments come after South Korea's special prosecutor's office said on Tuesday it had indicted Lee and four other executives on charges of bribery, embezzlement, perjury and hiding assets overseas, among others. The charges are all linked to a national scandal that led to the impeachment of former South Korean president Park Geun-Hye.
The indictment ensures that the de-facto leader of South Korea's largest corporate enterprise will have to stand trial in the coming months for a legal fight that could last as long as a year. The charges could also derail the company's succession plan, which had practically predetermined the 48-year-old scion of the Lee family to take over the conglomerate.
Before the scandal erupted months ago, Samsung had already suffered losses from a terrible year with the Galaxy Note 7 battery-fire fiasco. To give itself more time to recover from the Galaxy Note 7 meltdown, Samsung has also chosen to not unveil its new flagship Galaxy S8 smartphone at the Barcelona Mobile World Congress this year.
Despite a series of setbacks, Samsung's global standing seems to have not been affected much and experts believe that further negative effects will be minimal.
To clean up its tarnished image from the battery scandal, Samsung also introduced a new eight-step battery safety check and formed a Battery Advisory Group of external advisers, academic and research experts to maintain safety standards.
"Everyone in the industry has had battery problems such as Apple (AAPL) - Get Free Report and Motorola (MSI) - Get Free Report . The important thing is that Samsung did the right thing and fixed the problem. I don't think this is going to affect Samsung perceptions," added Gold.
Apple is a holding in Jim Cramer'sAction Alerts PLUS Charitable Trust Portfolio. Want to be alerted before Cramer buys or sells AAPL? Learn more now.
Though the company will not be impacted short-term, Lee's arrest has already led to the dismantling of Samsung's corporate strategy office, a key nerve center allegedly responsible for major initiatives such as investment in new businesses. The office has been accused of wielding enormous power for the founding Lee family and illicit lobbying efforts, an illegal act in South Korea, though it is unclear the exact impact the shut down may have on the company.
"I do think it is interesting that the corporate strategy office might be closed as these have been centralized instruments of family control over the groups. But again, these were supposed to be closed earlier and were in fact reborn in new guise," said Stephan Haggard, professor of Korea-Pacific Studies at University of California San Diego. "The real question is whether the indictment, if successful, will be followed by a move toward a more modern and less familial business organization at this or other groups and my guess is that the answer is probably no."
Samsung Group, the largest chaebol (the name for family-owned conglomerates in South Korea), now accounts for roughly 20 percent of South Korea's gross domestic product, a third of South Korean stock market capitalization and holds roughly $17 billion in cash.
Meanwhile, Samsung heir Lee allegedly funneled 43 billion won ($36.4 million) to companies owned by former South Korean president's longtime confident Choi Soon-sil, in exchange for approval of the $8 billion merger of two Samsung affiliates, Samsung C&T and Cheil Industries in July 2015, which further cemented Lee's control of the conglomerate.
Incapacitated Samsung chair Lee Kun-hee, the father of Jay Y. Lee, has been convicted in the past of embezzlement, tax evasion and breach of trust but was never imprisoned. He received a presidential pardon in 2009 with the hope that he would help South Korea's bid to host the 2018 Winter Olympics.