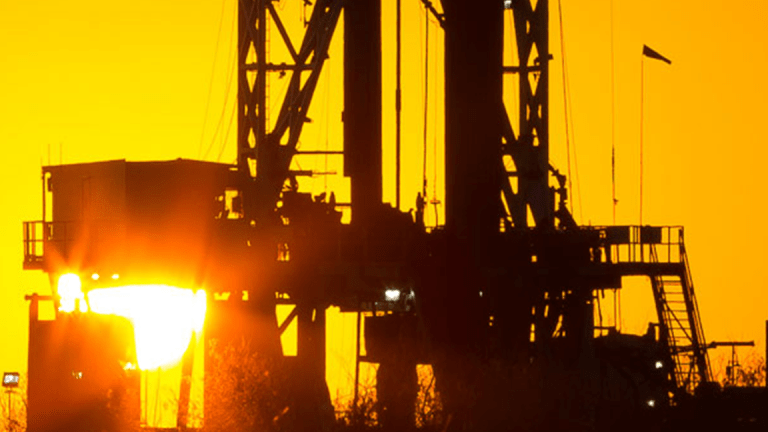 Sam Zell: 'Every Recession Since 1973 Has Been Due to Oil Prices'
Zell said if Venezuela implodes, it could have widespread repercussions in the region and oil markets.
Zell said if Venezuela implodes, it could have widespread repercussions in the region and oil markets.
There are existential threats and real ones.
The implosion of Venezuela is a very real possibility, billionaire real estate businessman Sam Zell said at the Nareit REITweek 2018 Investor Conference on Wednesday, June 6.
"Venezuela could totally implode," said Zell, founder and chairman of the private equity and venture capital firm Equity International, which has invested heavily in real estate companies in the Latin American countries of Colombia, Brazil and Mexico. 
He said as economic strife unfolds in Venezuela, a cessation of oil production could result and cause more Venezuelans to flee the country, thereby destabilizing the region. To date, he said, some 600,000 Venezuelans have fled to neighboring Colombia and others could seek refuge in Ecuador and Brazil.
"Every recession we've had since 1973 has been led by the price of oil," added Zell.
West Texas Intermediate, a benchmark price for oil, settled at $64.73 a barrel on Wednesday. When the prices fluctuate, it affects how much a gallon of gasoline costs for the family car. On Wednesday, the average price of a gallon in the U.S. costs $2.94, according to the auto club AAA, up from a year ago when it was at $2.36.
For now, Venezuela is still pumping oil, although at a much lower rate.
According to a Reuters OPEC (Organization of the Petroleum Exporting Countries) Survey, in early May, Venezuela's production reached 1.50 million barrels per day in April, down 60,000 barrels per day from March. Under the OPEC agreement to slash output and reduce the supply glut damaging oil prices, Venezuela agreed to reduce production by 95,000 barrels per day. However, it had an involuntary cut of 567,000, the survey said, or a compliance rate of 597%.
"We have been active in Latin America because, relatively speaking, considering risks, inflation and growth, Latin America has interesting characteristics relative to the rest of the world," he said. 
As for investing in Europe, he said the region offers comfort in its stability, but scant growth. "How do you seriously invest in a place in the world [Europe] where the net population is shrinking? In the end, you want to invest in demand. How do you invest in demand if there's no growth in the population?"
Zell's Equity International focuses on seed, early, middle market and mid stage investments in real estate companies in emerging and frontier markets. It has investments in commercial real estate, energy, manufacturing, logistics/transportation, healthcare, and communications.
4 Top Experts Tell You How to Play the Market. TheStreet's Scott Gamm recently sat down with top market watchers from Bank of America, Fisher Investments, Invesco and Wells Fargo. Click here and register to watch a free roundtable in which they lay out their best advice.