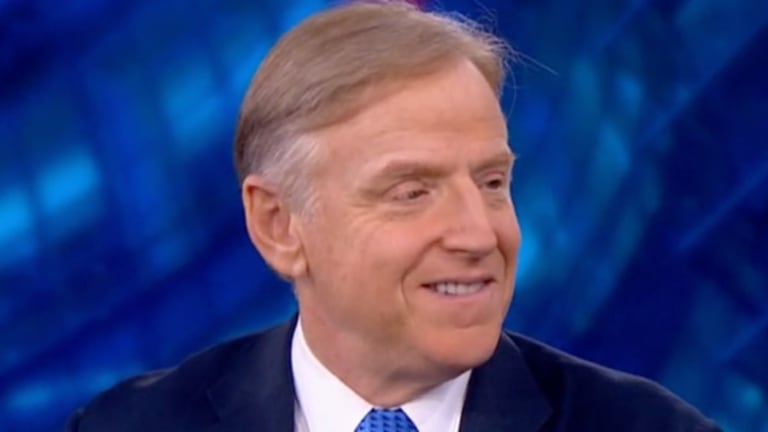 SALT 2016: Activist Hedge Funds Pitch Their Ideas
The top insurgent funds discussed their latest insurgency campaigns at a conference of hedge fund managers, including efforts at Xilinx, Babcock & Wilcox, TeamHealth and Yahoo!
A group of activist fund managers on Thursday discussed their latest insurgency campaigns at a conference of hedge fund managers, including efforts they have underway at Xilinx  (XLNX) - Get Xilinx, Inc. (XLNX) Report and TeamHealth Holdings Inc. (TMH) and Babcock & Wilcox Enterprises  (BW) - Get Babcock & Wilcox Enterprises Inc Report
Activist investor Blue Harbour Group's Clifton Robbins on Thursday discussed for the first time an activist campaign he has underway at $10 billion market capitalization company Xilinx, a San Jose-based semiconductor company that is debt free and has $2 billion in net cash.
"That cash is just sitting on the balance sheet, they don't need it for anything and its not a company that makes a lot of acquisitions so I would encourage them since their stock is trading at a big discount to intrinsic value to buy some stock back," Robbins (pictured) told The Deal after speaking at the annual SALT hedge fund conference in Las Vegas. "They don't manufacture anything, they generate a six or seven hundred million in cash flow just from operations and they have intellectual property and do R&D and generate a tone of cash and it's a safe investment."
Robbins said his stake is significant but wouldn't provide specific details. He suggested that while the company is not for sale an acquisition could be in its cards especially after its main competitor, Altera, was acquired last year by Intel Corp. for $16.7 billion. "There has been a lot of consolidation in the semiconductor space so a sale could happen," He said. "It's a good company. I bought some today."
And while Blue Harbour Group doesn't launch proxy contests to drive change it succeeded at convincing Babcock & Wilcox to spin off its fossil energy business, which became Babcock & Wilcox Enterprises Inc. In an interview with The Deal, Robbins said he still owns 10% stakes in both of the dividede companies, in part because they could soon become acquisition targets. "There really wasn't an option to pursue M&A [before the split] because there really wasn't a buyer for both companies," he said.
In addition Kirk Ferguson, managing director at SachemHead Capital Management, told participants that he owned a 4.9% stake in TeamHealth, a company that has a better chance of being acquired soon after the health care staffing company settled in March with another activist hedge fund executive, Jana Partners Barry Rosenstein, to put three dissident director candidates on its board. TeamHealth rejected a $5 billion hostile takeover offer made in October by rival health-care staffing company AmSurg. Ferguson noted that the offer was made at a 60% premium. "Whenever someone rejects such a premium it peaks our interest," said Ferguson.
He suggested that a sale to AmSurg is now more likely with Jana's candidates on its board. "It's not clear whether they would still offer as much but having a huge shareholder in Jana Partners on the board means if something good will happen it will," he said.
And Starboard Value's Jeff Smith declined to comment on the timing of a potential sale of Yahoo's YHOO core business after the internet company installed a minority slate of four dissident directors onto its board last month. Smith sits on Yahoo!'s strategic review committee and his presence puts additional pressure on the company to complete its auction process. Yahoo! has kept postponing informal deadlines for companies to submit bids but Smith declined to comment on whether a deal was imminent. 
"The board is working very well and I'm part of a strategic review committee working with management overseeing that [auction] process," Smith said. "It's in everyone's best interest to get the best value possible but to do it as expeditiously as possible."