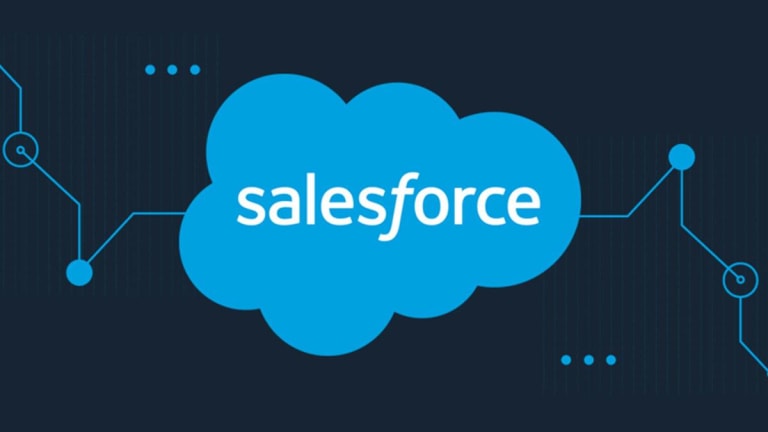 Salesforce and PayPal Among Tech Stocks Set to Gain This Year
Wall Street's top analysts like these large-cap tech stocks.
While the tech sector had a rough time in 2018, it is set up in some ways to do well as 2019 unfolds. After the heavy losses recorded in the second half of last year, many tech companies are now showing gains as they bounce back, and investors are growing more confident those gains are showing signs of accelerating. As Paul Meeks, who ran Merrill Lynch's Global Tech Fund in the 1990s and early 2000s, recently commented, "I would say that when you get to Dec. 31 of this year, the Nasdaq will be up double digit in calendar 2019. And, it will outperform both the Dow and the S&P."
But what does Wall Street have to say about it? TipRanks' database covers more than 5,000 Wall Street stock analysts, rating their reviews based on accuracy and success. The result is a boon for stock watchers, who can see what the best-rated analysts are saying about the shares poised to rock the equity markets.
Even better, investors can go straight to TipRanks' highest rated analysts and follow their lead. Doing that, we'll find three strong-buy-rated tech stocks with modest upsides, and indicators pointing to more gains on the horizon.
PayPal Holdings 
PayPal (PYPL) - Get PayPal Holdings, Inc. Report , the giant of the online payment industry, reported mixed results for the fourth quarter of 2018, resulting in a 4% drop in share price on the last day of January. The miss came in revenue, where the $4.23 billion reported was just under the forecast, while earnings of 69 cents a share was a clear beat of the 67-cent estimate. Drilling down makes it clear why PYPL shares quickly recovered.
The company showed its best quarter ever for new accounts, with 13.8 million net new users powering a 31% gain in the full-year number of 38.7 million. Total payment volume processed was $578 billion, a gain of 27% from the previous year. The Venmo segment showed an 80% year-over-year increase in payment volume.
BTIG analyst Mark Palmer set a buy on PYPL shares on Feb 19, saying, "Shares of PYPL have rallied by more than 22% since October 18, but following the company's encouraging 4Q18 report and reiterated FY19 guidance we believe the shares are poised for another leg up." Palmer's price target, $114, is significantly higher than his previous $95, and represents a 15% upside potential to the stock.
Cantor Fitzgerald's Joseph Foresi agreed with Palmer on the buy rating, although he takes a somewhat more cautious stance on the price target. He said, "We believe PayPal can grow at roughly double the market average, supporting its premium. PYPL is breaking out after being in a sideways channel." Foresi, ranked No. 2 overall out of 5,215 in TipRanks' database, gives a price target of $101, suggesting, for the moment, a 2.2% upside potential for this stock.
PayPal's overall rating is a strong buy, based on 19 buys and four holds. The stock's average price target of $103 implies a modest upside of 4.8% to the $98 price.
Salesforce.com
Online marketers know Salesforce (CRM) - Get salesforce.com, inc. Report  - the company generates more than $10 billion in annual revenue providing cloud software to manage customer relationships and other marketing-based applications. Over the past 20 years, Salesforce.com has become a leader in its field.
That leadership is likely to remain strong, Salesforce is poised to beat the quarterly earnings forecast in its fourth-quarter report after the market closes on Monday. Oppenheimer analyst Brian Schwartz, ranked No. 6 overall in the TipRanks database, suggests $3.56 billion in fourth-quarter revenue, with EPS at 54 cents. However, he is convinced that the company will meet or beat these estimates.
He said in his comments, "Our research mosaic points to good business trends for salesforce.com, healthy demand for enterprise SaaS and the mosaic raises our conviction for the [fourth-quarter] upside potential." Along with this upbeat outlook, Schwartz gives CRM shares a buy rating, a $180 price target, and a 9.4% upside potential.
Writing from Jefferies, No. 7 ranked analyst John Difucci agreed that Salesforce has a solid prospect and firm foundations. In his Feb. 25 comments on CRM, he said, "Salesforce's pipeline remains robust and the company remains well positioned to achieve its long-term financial goals." Difucci gives the company a robust $189 price target with his buy rating. In his view, Salesforce offers a 14% upside.
Overall, CRM shares hold a strong buy from the analyst consensus, and the $180 average price target offers room for a 9.8% upside from the share price of $164. This is based on 10 unanimous buy ratings.
Palo Alto Networks
In these days of cloud computing and networked offices, cybersecurity is a necessity. Palo Alto Networks (PANW) - Get Palo Alto Networks, Inc. Report steps in to meet that need, with advanced firewall software, including cloud-based applications. The company's mission is to prevent successful cyberattacks.
Customers must agree, as Palo Alto Networks reported a strong fiscal second quarter at the end of February. With EPS of $1.51 blowing away the $1.22 estimate, and revenue doing likewise at $711.2 million vs $682 million, PANW shares spiked by $19 after the report. While they have slipped $9 since, shares are still up more than 4% since the earnings report.
Again, top-ranked market analysts agree that PANW shares are looking up. Difucci from Jefferies already had the stock at a buy rating, so he maintained that while raising his price target to $296 - an 18% increase. His new target gives the stock a potential 20% upside.
At the same time, RBC analyst Matthew Hedberg, the No. 5 ranked analyst overall out of 5,233 in TipRanks' database, gave PANW a $300 target with a 22% upside. In his comments, Hedberg said, "Palo Alto delivered a strong quarter as the model continues to demonstrate impressive results at scale. We remain bullish on its opportunity to secure and consolidate spending at the network, endpoint, and cloud, and we are seeing the success in results."
Palo Alto's strong buy analyst consensus, based on 21 buy ratings, four holds, and one sell, reflects the sudden flood of buy recommendations from analysts that came in after the quarterly earnings report. The average price target, now at $279, gives this stock an upside potential of 14% compared to the current share price of $245.
PayPal, Salesforce and Palo Alto Networks are holdings in Jim Cramer's Action Alerts PLUS member club. Want to be alerted before Jim Cramer buys or sells the stocks? Learn more now.
offers exclusive insights for investors by focusing on the moves of experts: Analysts, Insiders, Bloggers, Hedge Fund Managers and more. See what the experts are saying about your stocks now at
. Author: Michael Marcus.