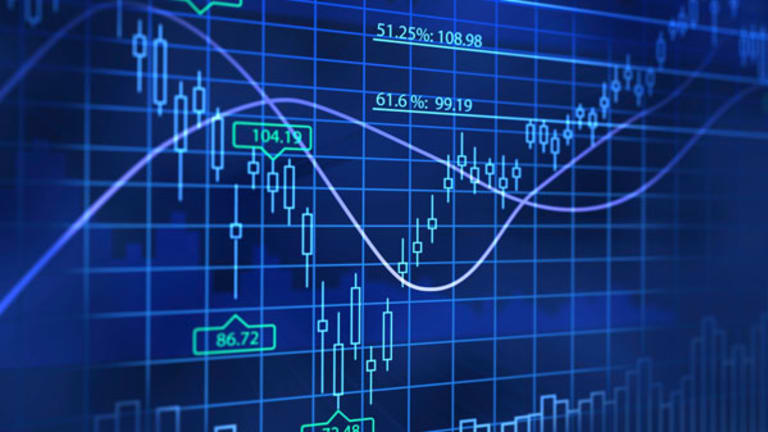 Safe Places to Stash Your Cash
Microsoft and Homeowners Choice are among stocks that may protect investors if the market slumps.
NEW YORK (
) -- If you're a conservative investor by temperament, or if you believe the stock market is toppy at the moment, you may be seeking some relatively safe stocks.
Just to be clear, I'm not in the conservative camp. I think the stock market's party is in the 10 p.m.-and-just-getting-rolling phase. In my opinion, it will be a long time before it reaches the raucous 2 a.m. neighbors-calling-the-cops phase.
Still, the S&P 500 Index has returned more than 151% since the gigantic bear market ended in March of 2009. Some folks want to take chips off the table. But they fear U.S. Treasury bonds -- rightly in my view -- and despise the puny yield on bank accounts.
This article originally appeared on March 21, 2013, on RealMoney. To read more content like this + see inside Jim Cramer's $3 million portfolio for FREE, Click Here NOW.
For them, here are five stocks that yield at least 3% in dividends, have strong balance sheets and are likely to hold up decently in a market decline.
Homeowners Choice
(HCI) - Get Free Report
, based in Clearwater, Fla., is a small property-and-casualty insurance company whose shares sell at only 8 times earnings -- even though its earnings have been growing at 20% a year. It specializes in the Florida market. That state can be a hurricane alley, but I believe Homeowners Choice has set its premiums appropriately to mitigate the risk, and also uses reinsurance arrangements for the same purpose.
Kronos Worldwide
(KRO) - Get Free Report
, which has its headquarters in Dallas, makes titanium dioxide pigments. Margins can be skimpy in the chemical industry, but Kronos had a pretax margin of better that 16% last fiscal year. The dividend yields 3.7%. Harold Simmons, the board chairman, is also chairman of
Valhi
(VHI) - Get Free Report
, which owns about 50% of Kronos. I consider Simmons a canny and experienced businessman.
For those who prefer larger stocks,
Microsoft
(MSFT) - Get Free Report
looks good to me right now. It has a durable franchise in operating systems and office software, trades at 11 times earnings and has a fat pretax profit margin of 30%.
Contrarian investors, meanwhile, may want to take a close look at
Northrop Grumman
(NOC) - Get Free Report
. The defense budget is likely to be cut further, beyond even the sequester. But I believe that news is already in the stock. Why else would a company's shares trade at only 9 times earnings, even with a 16% average earnings growth rate over the past five years?
Finally, consider
Intel
(INTC) - Get Free Report
, the largest U.S. semiconductor maker. I have owned it for clients in the past, and I sold it in recent months, partly because I wanted to emphasize smaller stocks. Still, Intel has some all-star numbers: a return on equity of about 22%, a dividend yield above 4% and a stock selling at only 10 times earnings.
For those who think discretion is the better part of valor, I suggest a discreet look at these stocks.
John Dorfman is chairman of Thunderstorm Capital LLC, a money-management firm in Boston.