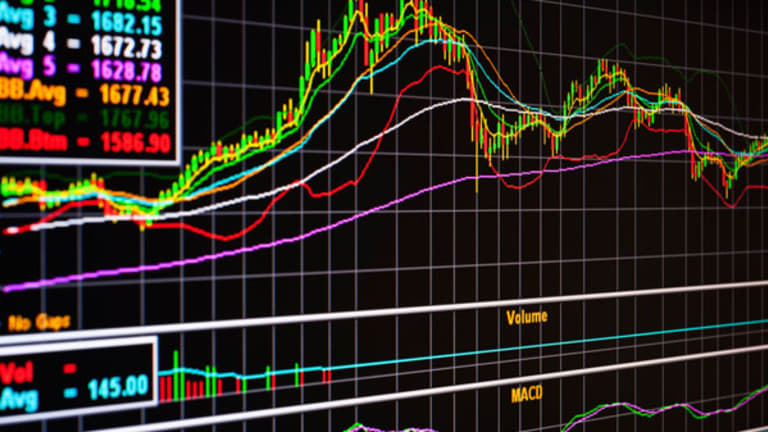 SAC Capital's Buy List for 2010
Here's a look at some of the stocks Steven Cohen's hedge fund SAC Capital picked up in the last quarter.
BALTIMORE (Stockpickr) -- In the world of mutual funds, investors are often warned about cost: Avoid the funds that have the highest fees and you'll improve your chances of generating decent returns. That's especially true in the world of index funds and ETFs, where fee structures often account for the biggest difference in total returns.
But does that same money-management wisdom apply in the hedge fund world? Not a chance.
Just take a look at
, the $11.75 billion hedge fund group that was founded in 1992 by Steven Cohen. SAC boasts some of the highest fees in the hedge fund world, an industry already known for its hefty costs to investors.
According to sources, the firm charges 3% of assets under management in addition to 50% of annual returns. But those high management fees haven't slowed the impressive growth of this billionaire-managed firm.
Cohen, who took home an estimated $1 billion paycheck back in 2005, is widely considered one of the best traders on or off Wall Street. With that in mind, let's take a look at what
stocks his firm bought in the last quarter
.
More Professional Investors Bill Miller's 2010 Buys Stocks Warren Buffett Might Like

Truck manufacturer
Paccar
(PCAR) - Get PACCAR Inc. Report
is benefiting from an uptick in freight demand in 2010, and shares of the $15 billion company are up nearly 15% year-to-date. Compare that with broad market indices such as the
S&P 500
, which is down nearly 5% on the year, and Paccar's performance is even more impressive. The company was SAC Capital's largest newly initiated position in the latest quarter; the firm took a $22.2 million stake in its shares.
Paccar's vehicles are produced under the DAF, Kenworth and Peterbilt names, brands that are already held in high esteem by drivers and freight operators. While the company's financing operations add risk to Paccar's balance sheet, much of that risk has long been priced into shares.
Improving economic fundamentals have been the biggest catalyst for Paccar's growth. As the economy continues to improve and freight demands continue to increase, so too should Paccar's truck sales -- sales needed to renew an aging truck fleet. Already in 2010, management has noted that used-truck prices are increasing, closing the gap between used and new vehicles. As freight operators look to improve capacity and reliability, this company should find itself in a favorable sales environment.
Who Owns Paccar? Ruane Cunniff Hotchkis & Wiley

Pharmaceutical giant
Novartis
(NVS) - Get Novartis AG Report
is another stock that showed up in SAC Capital's portfolio filings in the most recent quarter. The hedge fund firm bought a $20.2 million stake in the company.
Unlike Paccar, though, Novartis has had a slightly less auspicious start to the year. Shares of Novartis are down around 8% since the first trading day of January, nearly twice as bad as the S&P's tumble in 2010. But that decline in share price has provided an interesting opportunity for income investors who want to take advantage of Novartis' 3.89% yield.
To be sure, pharmaceutical growth has struggled industry-wide at the hands of expiring patents, but Novartis' robust drug pipeline could soon change that. In the meantime, the company's generic segment is cashing in, offering lower-cost versions of pharmaceuticals whose patent protection has expired. That business line should help keep Novartis from tumbling further before its more lucrative therapies hit market. At the same time, that strong dividend payout should keep investors engaged for now.
Who Owns Novartis? Tweedy Browne Irving Kahn

Hasbro
(HAS) - Get Hasbro Inc. Report
has been seeing increasing trading activity at the hands of a going-private offer, reportedly from Providence Equity Partners. The private equity firm was in talks with the toymaker earlier this summer, but the company claims that offers are no longer on the table. Apparently, not all investors are buying Hasbro's story -- all told, shares have shot up nearly 32% this year on buying pressure.
That a private equity firm would discuss a potential buyout with Hasbro is a good omen in and of itself, one that suggests that future deals or more lucrative offers could come about in the near future. For now, shareholders (including SAC Capital, with a $17.5 million stake) will have to wait on news.
More on Hasbro Top-Rated Leisure Goods Stocks Cramer's Kid-Friendly Portfolio

Like other energy E&P companies,
Exco Resources
(XCO)
has been facing an increasingly challenging operating environment thanks to slowed oil prices and high costs. Under the lofty prices of 2007 and 2008, oil companies invested heavily in their infrastructure to extract oil that hadn't previously been profitable to get to. Now, with capital tightening and oil prices down significantly from that time, maintaining margins has become a serious problem.
But while most E&Ps are created equal in terms of business strategy, not all have the assets to warrant investment; Exco does more than most. That's because the company owns significant untapped properties that could eventually pay out in a big way. Like its competition, Exco is constantly making deals with land owners and smaller exploration operations, but unlike others, this relatively small firm benefits from good deal-making discipline and a bevy of low-risk sites.
Institutional investors have taken notice, buying up more than 81% of the company's outstanding shares since the stock went public in 2006. Among them is SAC, which came later to the game, initiating its position in Exco in the past quarter with a $11.3 million grubstake.
To see the rest of SAC Capital's plays, check out
the firm's portfolio on Stockpickr
.
-- Written by Jonas Elmerraji in Baltimore.
RELATED LINKS:
>>Breakout Stocks: Warner Chilcott, Alliance
>>5 Stocks With Rising Expectations
>>Dividend Stocks: Aflac, Torchmark
Follow Stockpickr on
and become a fan on
Facebook.
At the time of publication, author had no position in stocks mentioned.
Jonas Elmerraji is the editor and portfolio manager of the Rhino Stock Report, a free investment advisory that returned 15% in 2008. He is a contributor to numerous financial outlets, including Forbes and Investopedia, and has been featured in Investor's Business Daily, in Consumer's Digest and on MSNBC.com.