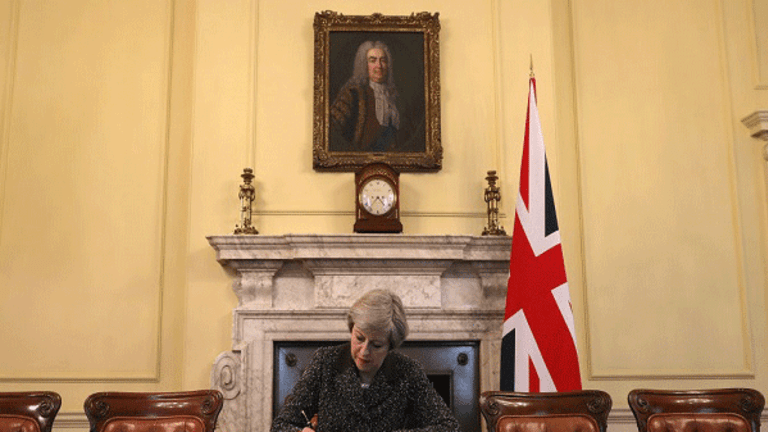 Ratings agency Standard & Poor's said today that British Prime Minister Theresa May's decision to call a snap national election on June 8 might increase the odds of a good Brexit deal for Britain, Reuters reports.
S&P, a longtime critic of Brexit and its negative impact on the UK economy, said a larger parliamentary majority for May's Conservative Party after the election may give her more flexibility to reach a "viable" Brexit deal with the EU.
"Nevertheless, there are risks surrounding both the election -- for example, if voters vote on the basis of Brexit as opposed to on traditional party lines -- and the Brexit negotiations," S&P said in a statement.
"We further think Brexit will continue to create challenging political and constitutional issues around the unity of the United Kingdom, especially if it results in a second referendum on Scottish independence or increases tensions around Northern Ireland," it added.
S&P cut Britain's AAA credit rating by two places to AA shortly after last June's vote to leave the EU. 
(What will move markets this quarter and how should investors position themselves ahead of time? Jim Cramer sat down with four of TheStreet's top columnists recently to get their views. Click hereto listen to his latest Trading Strategies roundtable with them and read their advice for stocks, bonds, forex and gold.)