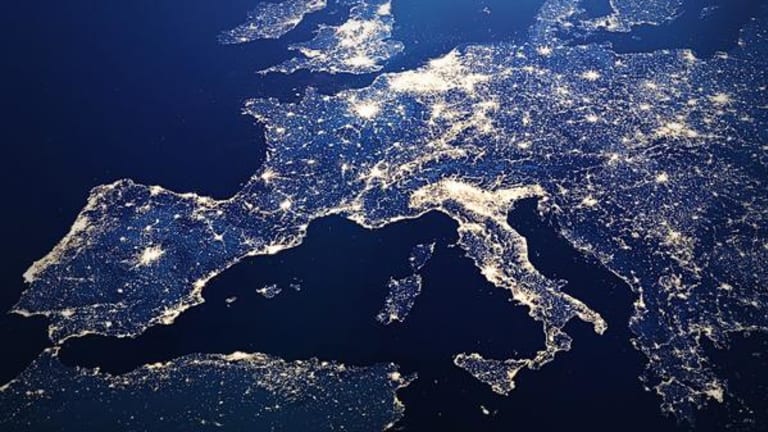 RWE Gains On Strong First Half and Special Dividend
The German utility will return a tax windfall to investors.
German energy utility RWE AG (RWNFF) sparked Monday, Aug. 14, after it posted a 7% increase in first-half earnings and said that a massive tax refund will enable it to pay a €1 ($1.18) per share special dividend.
RWE climbed 2.7% in early European trading to €19.35.
The operator of fossil fuel-fired electricity plants reported Ebitda of €3.2 billion in the six months to the end of June, up from €3 billion a year earlier. Net income rose to €2.7 billion, up from €457 million, mainly due to a state refund on taxes linked to nuclear fuel disposal.
RWE and its local rival E.ON (EONGY) were handed a windfall earlier this year by Germany's highest court, which ruled that a nuclear fuel tax imposed by the state was unconstitutional and should be refunded. RWE had paid €1.7 billion to the German coffers as a result of the tax.
RWE's adjusted net income of €809million, which strips out the tax rebate, was slightly ahead of analyst expectation and 35.3% higher than last year's figure on stronger margins from its European gas-fired power plant operations and a return to profitability at its trading division.
"RWE continues to expect adjusted EBITDA of between €5.4 billion and €5.7 billion, and adjusted net income of between €1.0 billion and €1.3 billion," said the utility. "According to current planning, the company expects to close the year underway at the upper end of these forecast ranges."
Goldman Sachs suggested Monday that RWE could blow away even those optimistic forecasts. "Consensus expects Ebitda at €5.6 billion and net income at just over €1.1 billion," noted analysts including Alberto Gandolfi. "On our estimates, these figures are too low, especially at the bottom line where we are c.15% higher."
RWE's CFO Markus Krebber said that the tax refund would be used to pay a €1 per share special dividend for 2017, in addition to a €0.50 ordinary dividend. The rebate also enabled RWE to cut debt by €1.2 billion to €21.5 billion.
More of What's Trending on TheStreet: