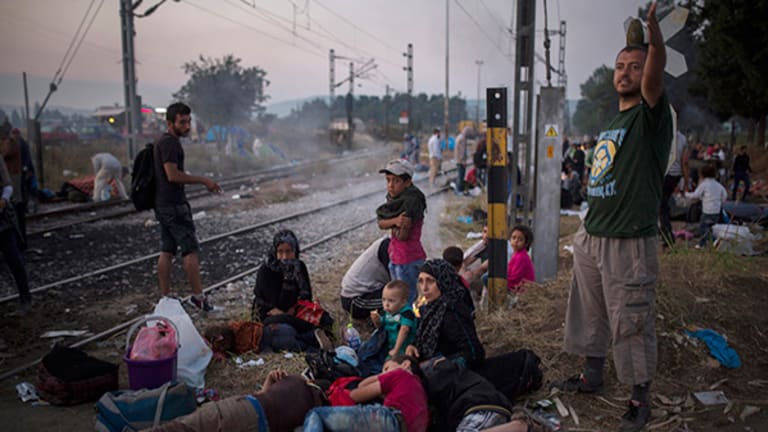 Russia's Ambassador to Turkey Dies After Being Shot in Ankara
Russia's ambassador to Turkey was shot and died, the Russian Foreign Ministry confirms, following protests over Syrian involvement.
Updated with confirmation of the death of Russia's ambassador to Turkey.
Russia's ambassador to Turkey, Andrei Karlov, died after being shot in Ankara, the Russian Foreign Ministry confirmed.
Karlov was shot while visiting an art gallery in Ankara, Turkey, just days after protests in the capital over Russia's role in the conflict in Syria. 
The Associated Press reported a gunman wearing a suit and tie and shouting "Allahu Akbar" shot and killed the ambassador. Turkish station NTV reported that police fatally shot the gunman. The station also said three other people were wounded in the attack.
European stocks, which had traded higher through most of the session, ended mixed, with stocks in France finishing lower. U.S. 10-year Treasury bond yields, the global benchmark for safe-haven flows, fell 6 basis points to a near one-week low of 2.53%. 
Russia and Turkey have had tense diplomatic relations for the past year linked to the downing of an Su-24 Russia fighter jet by Turkish military aircraft and the two countries' ongoing handling of the escalating war in Syria.
However, Turkey's President Recep Tayyip Erdogan and Russia's President Vladimir Putin had been working more closely of late in order to broker an agreement that would see the evacuation of the besieged city of Aleppo in the hopes of establishing a sustainable ceasefire in the ongoing conflict.
In fact, the two leaders spoke by phone on Sunday in an effort to accelerate efforts that would allow humanitarian aid into the city.